Low NHIA Subscription Hits Volta Region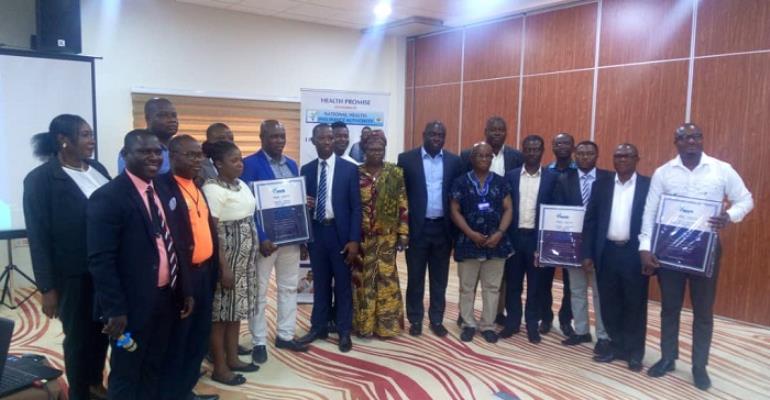 Enrollment onto the National Health Insurance Scheme (NHIS) has not been encouraging in the Volta Region this year.
According to the Regional Director of the National Health Insurance Authority (NHIA), Joseph Homenya, despite various interventions by the government to revive the scheme, enrolment and premium mobilisation in the region is on a decline.
He said although the scheme managed to hit 91.74 per cent of the annual targets last year (2017), records from the first half of this year (2018) indicates poor enrolment and premium mobilisation.
"Out of an annual target of 994, 210 membership registration only 395, 062 (representing 39.73 per cent) has been recorded. Secondly only 1,729,705.90 (representing 36.32 per cent) premium has been mobilised out of an annual target of 4, 761, 413," he disclosed.
Mr. Homenya made the observations in Ho during the 2018 NHIA mid-year review meeting last Tuesday, August 14, 2018.
The meeting attracted management teams from the 16 NHIS districts in the region and municipal and district directors of health were used to take stock of the first six months performance, strategise to meet set targets and discuss ways to deal with challenges hindering the success of the scheme in the region.
Mr. Homenya admitted that frequent breakdown of registration equipment, intermittent shortage of registration consumables and network and application downtimes were also hindering the smooth operations of the scheme in the region.
He bewailed that despite government's policy on free maternal care covered under the NHIS, clients were still being charged various sums by NHIS compliant health facilities.
The Volta Regional Minister, Dr. Archibald Yao Letsa, reiterated government's commitment towards reviving the scheme and improving healthcare delivery.
He, therefore, called on Ghanaians to exercise restraint and support the government as "once the president has promised to fix the challenges, he will fix it."
A brief presentation of awards to best performing districts for the year 2017 saw Adaklu-Anyigbe District adjudged the overall best performing district for the year 2017.
North Tongu District was the best performer in premium mobilization, while Ketu South was awarded best membership mobilisation and registration award for recording over 120 per cent of membership registration for the year 2017.
[email protected]
From Fred Duodu, Ho