Ghanaians Expect More From NPP - Essekou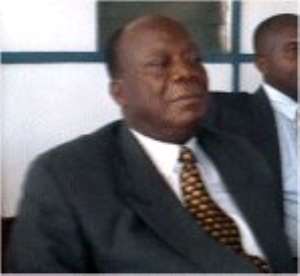 The National Chairman of the New Patriotic Party (NPP), Mr Harouna Essekou, has attributed the seeming disappointment of some Ghanaians at the performance of the Kufuor administration to the high expectations people had for the NPP government when it came into power in 2001.
Political analysts say the NPP administration, led by John Agyekum Kufuor, came to power on the back of numerous campaign promises and it is the inability of the party to meet the high aspirations that has set some members of the electorate including staunch NPP members against them.
But the Party's Chairman believes that the NPP government has proven during its first tenure of office that it is capable of doing more than it is doing presently.
Mr Harouna Essekou noted that there was no doubt that the eight months of the second tenure has also given credence to what the party can offer, thus resulting in the cry for more of such achievements.