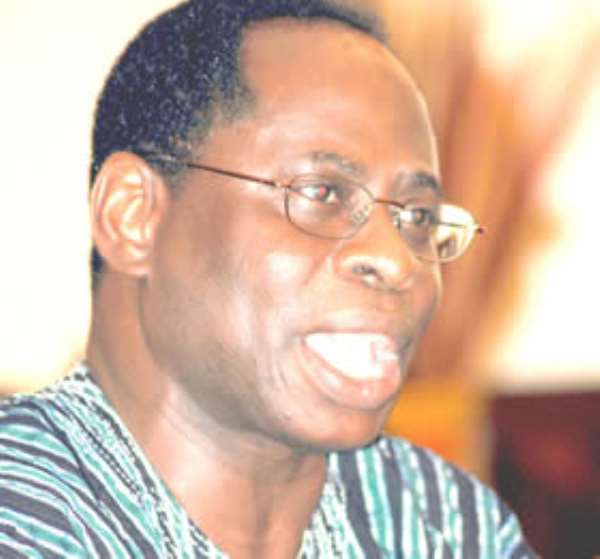 Kumasi, Aug 14, GNA- The country needs about 3.2 billion dollars to implement the report on the African Peer Review Mechanism (APRM), Dr Kofi Konadu Apraku, Minister for Regional Co-operation and NEPAD, has stated.
He said, however, that since the government lacked sufficient resources, the implementation of the report would be spread over a period of time.
Dr Apraku was speaking at a day's sensitisation workshop on the APRM and NEPAD initiative, for media personnel drawn from the Ashanti and Brong-Ahafo Regions, in Kumasi on Saturday.
It was aimed at briefing the media about the APRM and NEPAD to enable journalist make meaningful inputs in discussions concerning the initiatives.
Giving an update on the implementation of the APRM in the country and Ghana's programme of action on it, the Regional Co-operation and NEPAD Minister was of the opinion that part of the 4.5 billion dollars debt cancellation benefit to the country, could be channelled into the implementation of APRM.
Ghana's decision to be the first country in Africa to submit itself for review, Dr Apraku said, was the best thing that had happened to the country.
He also said all the benefits accruing to the country, such as the debt cancellation and acces to the Millennium Challenge Account were the results of President Kufuor's boldness in submitting himself to the peer reviewed.
Dr Apraku said it was not easy for a President to submit himself for scrutiny and that it took a courageous leader like President Kufuor who had nothing to fear or hide to take that bold decision. He said the government was prepared to learn from its mistakes and shortcomings, pointing out that as human beings, government officials were not perfect.
The Minister said the various comments and discussions that characterised the APRM report did not do the country any good, explaining that while some of the discussions and comments were purely malicious, others tried to debase the whole concept.
Dr Apraku said the NEPAD initiative was not a Bretton Woods programme and that it was purely an African driven programme and not true that it was a donor support programme adding that it had nothing to do either with the World Bank or IMF.
He, therefore, cautioned the media not to be swayed by arguments, which were not true with regards to the APRM report and charged journalists to seek knowledge about the report.
Dr Apraku said for example that over 50,000 Ghanaians were involved in the report, which was a good reflection of the people's views on the matter.
He expressed regret that some people only considered the bad side of the report in their discussions on the issue and lost focus of the benefits Ghana would derive from the review.
One of the recommendations of the report, which was hardly mentioned, he said, was the expunction of the Transitional Provisions from the 1992 Constitution, which gave immunity to the Provisional National Defence Council.
Dr Apraku said the Provisions, according to the report was at variance with the 1992 Constitution of Ghana, which guaranteed the fundamental human rights of people and expressed worry that neither the media nor critics of the report did not comment on them. 14 Aug. 05