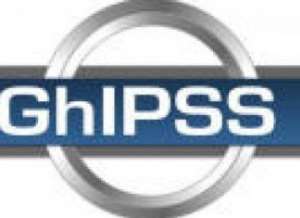 I read a series of reports indicating the government has asked the Ghana Interbank Payment and Settlement Systems (GhIPSS) to be the entity to execute the financial retail payment drive intended to attain inclusion among our people and boost the economy, but I wonder if that decision by government is prudent and right.
GhIPSS is a wholly owned subsidiary of the Bank of Ghana and It was incorporated in May 2007 with a mandate to interconnect the banks to among other things, facilitate cheque clearing and the development of Point of Sale (POS) devices to smoothen financial services transactions. Clearly, this agency is an integral part of the country's financial regulatory body, which is the central bank and can only undertake activities that seek to complement the regulatory role of the Bank of Ghana, but not commercial activities such as ones performed by the commercial banks and other allied institutions which will require same body to instil regulations.
This is one of the many reasons why I have maintained that GhIPSS is the wrong choice for the implementation of retail payment services. but even before I elaborate, let me state that it is not for nothing that many global oil firms, the last one being ExxonMobil, are coming to play critical private sector roles in Ghana's oil and gas sector just as many private banks did to enhance our banking sector. A cursory examination of some core activities of GhIPSS over the last 11 years has left many to question their technical and professional competencies. So for instance, the e-zwich was developed almost a decade ago to elevate the discussions on cashless transactions, but over the years a lot of Ghanaians including government workers have had little use for this card. In their own report released recently, GhIPSS conceded that enrolment figures in 2017 declined by as much as two percent, and till date, only 2.3 million cardholders exist, bearing in mind the fact that they are holding on to cards that are hardly functional.
Now let's look at cheque clearing. Why is it that to date instant cheque clearing does not occur within our banking space even though GhIPSS has been on this beat for over a decade? And this is the compelling reason for many individuals and companies who to pay the highly exorbitant fees for Special Clearing just because they are unable to wait for the minimum 72-hour clearing regime. In their own 2017 Performance Report that was released recently, it clearly shows that more people want instant access to their money now than ever before. "The growth in patronage for the express and instant services is in line with international trends as the world is moving towards instant payments", the report stated. Experts have argued that the increased availability of these express and instant services would make banking attractive to the unbanked population as their monies at the bank will be as good as money on them because they can access them instantly, but ask yourself if that is the case today? Certainly not! Meaning GhIPSS has failed over the years.
All over the world, Retail Payment Systems are given to the private sector or an independent entity to operate and there are very good reasons behind that decision. Retail payment systems go beyond interbank connectivity and cheque clearing. It certainly goes beyond POS device administration. It is about building the deployment of relevant software and hardware, processing, acquisition of international acceptance, issuance of internationally accepted cards, interoperability, and many other reasons. The cost of these are usually huge and that is why governments will usually allow the private sector to take up that role. Just nearby in Nigeria, Inter Switch's role has been to exert necessary pressure on private companies for value-for-money. Like it or not, the gamechanger today in many economies are cards, POS, and switches. Mastercard, Visa Card and Union Pay have significant patronage but they are all operated by private entities and business-friendly governments encourage the private sector to work with it. Since last year, GhIPSS has been postponing the rollout date for mobile money interoperability, for instance, citing different reasons while the whole nation looks on unconcerned as lives are being lost. Last year alone, almost 100 people lost their lives to armed attacks on mobile money vendors and these were innocent people whose only crime was queuing at Mobile Money Outlets to either send or receive money from users across different networks because as things stands currently, one cannot send money across networks on his or her own.
Studies from different countries have shown that mobile money interoperability has huge a potential for the economy, especially when it is done by a private entity, the social impacts become greater. For instance, unlike GhIPSS which has been constrained by government in creating jobs, a private-sector-led switch operator can create millions of jobs through services such as security, insurance, information technology and data processing, as well as kiosk construction. Overall, a successful and well implemented retail payment system must ensure social and financial inclusion but the activities of GhIPSS has rather been exclusive. Also, price uniformity, low transaction costs, elimination of monopoly because of the existence of common wallets, the safety of mobile money vendors secured, and poverty eradicated are a few of the positives to be derived.
Let's ask ourselves a few questions now: were these not worthy considerations when the Bank of Ghana decided to use the private sector for the retail payment project? On a Build-Operate-Owned (BOO) basis, a private sector entity uses its own funding to set up a switch to manage the numerous tasks for the country as this is the standard practice maybe all over the world. What is wrong with that? And did I hear the contract with Sibton Switch is canceled? And what was the basis?
The facts that they operate one of the leading switches in the world, will process a higher number of transactions and scale up switch operations by being able to consolidate all aggregators are not good enough or? That, their switch is built at no cost to the state but is able to provide transparency to the government and offer lower cost in service to the people are still not enough reason yet? Even when we have the benefits of Photo X-DVLA Contract, Rawlings-Alhaji Airport Hotel, E.O Group, BankSwitch, CP incidents to guide us?
Maybe there is something someone is not telling us but however, it turns out, like most Ghanaians, I want the best for our dear country. The revelation by some newspapers last week that the Bank of Ghana has blocked plans by GhIPSS to offload part of its shares to commercial banks in the country is even more worrying. GhIPSS had intended to use that process to reposition itself for the numerous initiatives it had planned to execute but it is obvious that the regulator wants to own the company fully and that begs the question: how can a referee be a player? The even bigger question is, are we prepared to dole out half a billion dollars as judgment debt to Sibton? Let's re-think this carefully because I still maintain that GhIPSS is a wrong substitute for Sibton.