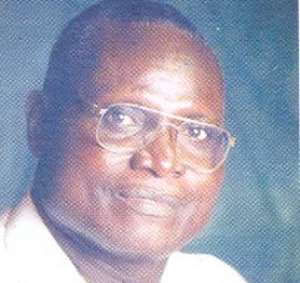 A younger brother of the New Patriotic Party (NPP) candidate for the forthcoming Odododiodio Constituency by-election, Nii Ayi Mankatah and a son of the late National Democratic Congress (NDC) Member of Parliament yesterday stunned both parties when he pledged his support for Walid Laryea, one of the Independent candidates in the race.
Nii Ayi Mankattah has by this move denied support to his elder brother, Mr. Lennox Sidney Asafoatse Mankattah who is the NPP candidate, explaining, he said he decided to support Walid because of the independent candidate's relationship with his late father. He asked the supporters of Walid to rally round Walid so that development comes their way. Mr. Walid's decision has sent fears down the spines of the NDC because by his action, he is likely going to take a large chunk of NDC votes in the constituency. The portions in the constituency where Walid is tipped to do very well include a section of Ga Mashie, Agbogbloshie, Konkonba market, especially the Islamic areas. These are areas where NDC would have received respectable votes.
In a related development, a number of NDC sympathisers in the Odododiodio Constituency have threatened to vote against their party's candidate, Mr. Jonathan Nii Tackie Commey, in the forthcoming August 30 bye-election. Speaking to Daily Guide, over the weekend, they noted Mr. Commey is not a good material, and therefore not fit to represent the constituents in Parliament. They have therefore declared their full support for Mr. Walid Ayertey Laryea, the Independent candidate whose candidacy met with a number of problems, until the party, finally, bypassed him, for the man, whom the supporters are kicking against now.
"We will not waste our votes, by voting for Tackie Commey, we want somebody who can present our concerns in Parliament and we think Walid is the best man for us", he explained. The aggrieved supporters, who partly blamed the party's hierarchy for endorsing Mr. Commey over Walid, accused the constituency executives of playing favouritism with Mr. Commey, which led to his approval as the chosen candidate. They warned that if the current petty bickering within the party is not addressed, NDC could suffer a massive defeat in future elections.