NPP Executive Aspirant Calls On The Party To Focus On Welfare Of Grassroots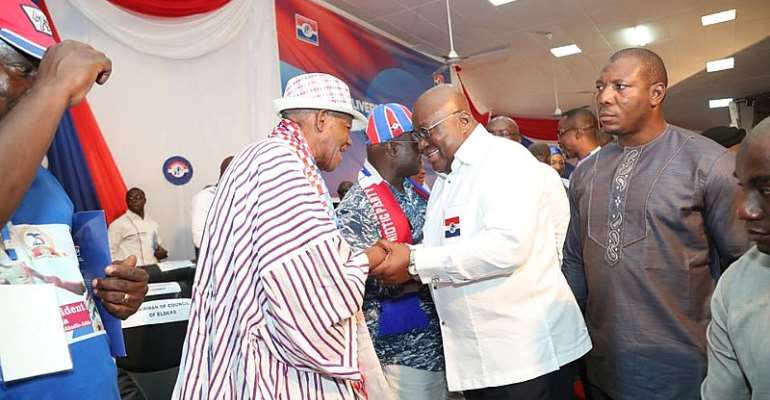 Ghana's Deputy Ambassador to China and a New Patriotic Party (NPP) National Treasurer hopeful, Dr. Charles Dwamena, has urged his party to pay greater attention to the welfare of its members.
The Deputy Ambassador, also known as "Dr. China", said the party can stay in power for long if they build a highly resourceful one that will be able to attend to the welfare needs of the party members.
He mentioned that his main objective is to help build a strong party from the grassroots by creating a robust Welfare Fund to be used for the welfare needs of the party members, including the polling station and constituency executives, regional and national officers, communicators, the serial callers, and other party members who put their lives on the line for the party, but are somehow not recognized.
"By so doing, our party can be in power for a long time to transform the country for the betterment of all Ghanaians", he noted.
Dr. Dwamena assured the party executives that he will use the links he has built over the years in China to support the formidable party he intends building with others if given the nod.
Dr. Dwamena, who is lacing his boot to contest the party's National Treasurer position when the party opens its nomination for National Executives this year, said this when he met with the party's regional and constituency executives in the Eastern Regional capital, Koforidua.
Currently, as the Deputy Ghanaian Ambassador to China, Dr. Dwamena has spent most of his years in serving the party in various offices in Ghana and abroad, and ready to serve again as the National Treasurer.
His a two-term branch chairman in China, and Chairman of the Asia-Pacific Caucus of the party, that includes NPP China, NPP Japan and NPP Australia.