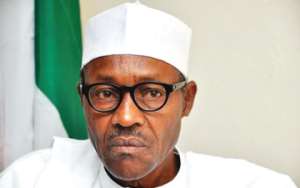 Since the return of Atiku Abubakar, former vice president of Nigeria, from the ruling All Progressives Congress, APC, to the opposition Peoples Democratic Party, PDP, the political temperature of the country has risen to near-fever pitch.
The move of the Adamawa-born political kingpin has left the APC writhing in pains that almost all known leaders of the party at different levels and those of the presidency obviously cannot hold themselves from talking about it, pouring lame vituperations, and spewing facile invectives in the process, all as a sign of frustration and desperation for a party that holds the record of having lost enormous goodwill within the shortest period of time after gaining power.
All the arsenal of APC have been deployed to tar Atiku's image and put snags on his way back to PDP, the party through which APC are afraid he might achieve his presidential ambition, an occurrence they cannot live with.
Since the rumours started making the rounds that Atiku would abandon APC and defect to PDP, Buhari and his lackeys have unleashed the full powers at their disposal against him. Like Odigie Oyegun said recently, they were aware that Atiku would abandon their ship for PDP since 12 to 18 months ago. Little wonder they started fighting him even long before he finally resigned his membership of APC.
Not minding the monumental cost to human resources and the nation's economy, the Buhari government terminated the business relationship Atiku's company, INTELS, and the Nigerian Ports Authority, NPA, had, in the hope of crippling him.
In another vindictive step reminiscent of that of a true tyrant, Buhari's government also withdrew the residence permits granted expatriates in the former vice president's firm stemming from reasons that are more political than rational.
But for Atiku's sense of compassion and proven affinity with the youths of the country, an otherwise equally vindictive businessman would have sacked a good number of his employees just to get back at society and government for trying to run him down and maintain profit level. This is true because it is still fresh in our memories how several companies including banks and other blue chip ones have had to embark on massive sacking of their staff recently when Buhari's shambolic economic policies and vindictiveness against political opponents became manifest.
But for Atiku, compassion rules over political ding dong. He would rather bear the cost no matter how painful than see youths in his establishments disengaged for whatever reason. Every shrewd businessman would want to cut cost to match the new realities of his/her business environment in order to maintain some level of profits. But not Atiku! A man whose doggedness, business acumen and dexterity saw to the emergence of the now gargantuan telecommunications sector in Nigeria which employs hundreds of thousands of Nigerian youths, will not do anything to hurt them even at the cost of his own convenience.
Unfortunately, the one who is our current president knows full well the unmistakable implications of his government actions against INTELS. But does he care? The answer is NO! For if he does, he would have considered the number of people whose jobs would be affected and the number of families that would become despondent as a result of such actions borne out of politics.
Thereafter, the presidency, the APC and their agents have been attacking Atiku most scurrilously and relentlessly for leaving their fold. But the man has moved on most graciously. He has come to know just like every other person of truth still hanging in there that APC is a party built on lies and incompetence. Rather than sit back there and continue to enjoy government patronage, such men of truth and courage like Atiku are leaving the APC in droves.
The Atiku they are vilifying today is the same person that Buhari and his co-travellers visited in Abuja in December of 2013, singing his praises to the highest heavens, seeing him as the best thing to happen to Nigeria and begging him to join their party. Apart from Buhari, the others on that entourage to Atiku on that day included Chief Bisi Akande; Former governor of Lagos State and APC leader, Asiwaju Bola Ahmed Tinubu; Senator Ali Modu Sheriff; Ibrahim Shetimma of Borno State; former Chairman, Economic and Financial Crimes Commission, Nuhu Ribadu; Hon. Faruk Adamu Aliyu; Sen. Annie Okonkwo; Nasir Isa Wambai and publisher, Leadership Newspapers, Sam Nda-Isaiah. Alos on the entourage were Sen. Nazeef; Boss Mustapha, SGF; Dr. Yakubu Lame; Sen. George Akume; Musa Gwadabe; former governor of Kaduna State, Lawal Kaita and former Speaker, House of Representatives, Hon. Aminu Masari and many others.
This is the height of hypocrisy on the part of Buhari, the APC, their chieftains, servants and supporters. If Atiku is all that the APC and the presidency want Nigerians to believe now, how come all the "saints" including Buhari went to beg such a man to join them even when he had not indicated any interest in doing so?
Truth is that the exit of Atiku has shaken Buhari and his circle to their roots. All noise about them being able to do without him are barefaced lies. Those who are sincere among them have warned about the dire consequences of their loss of Atiku to the opposition PDP but the pretenders among them have buried their heads in the sand.
In all this, it is Nigerians that have won. The likelihood of Atiku emerging as Nigeria's next president is very high. This has made APC uncomfortable, hence, the attacks on him. No matter how much they try, Nigerians know that Atiku is plenty times better than Buhari. He is more liberal, in tune with democratic principles, truly detrabilased and a nationalist. These are qualities a country like Nigeria needs in her leaders but you will never find anyone of such in Buhari.
So when the time comes, Nigerians already know which way to go.
Buhari has proved he cannot be ARTICUlate. It is time for Nigerians to look elsewhere!
---[email protected] ; Twitter: Stjudendukwe