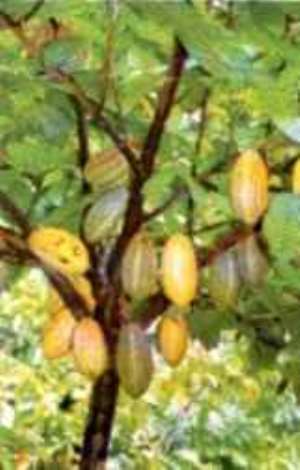 "We are faced with the fact, my friends, that TOMORROW IS TODAY. We are confronted with the FIERCE URGENCY OF NOW. In this unfolding conundrum of life and history, there is such a thing as being too late. Procrastination is still the thief of time."-Martin Luther King Jnr.
These are the words of Martin Luther King Jnr, a civil right activist at a time when blacks were being subjugated and racially abused in a white dominated country.
Luther King and his contemporaries neither procrastinated nor allow the existing structures at that time to deter or intimidate them from achieving their dream and posterity will fondly bless them for what they contributed in this life.
Sefwi are an Akan people that live predominantly in the Western North of Ghana and it is one of the richest place in Ghana because of the natural resources deposits such as Gold, Bauxite, Cocoa, Timbers etc.
The natural resources endowment together with the fertile soil has put Sefwiman at a very enviable position and it has provided a fodder for farmers and non indigenes across the country especially Bono Ahafo, Northern and Ashanti to troop at the area in search of greener pastures.
Amidst this plethora of resources, the land is still bereft with development and modern society. Some of the places are still fetching water from streams due to lack of proper pipe water system. Majority of the main and feeder roads are left untarred which has created a lot of health hazard and other inconveniences.
Some of the health and educational facilities are malnourished with scientific and educational apparatuses amidst the Gold, cocoa, bauxite and timber that is being transported daily from our land to support the mainstay of the Ghanaian economy.
The northern part of Ghana can have a tangible reason for their present state but there is no excuse for the underdevelopment of a land that is blessed so much with natural resources. How a land that is can bless so much with Gold, cocoa, bauxite and timber be so concealed, obscure, unnoticed and forgotten in terms of development.
We have over the years allow our elected representatives in government and our politicians who have no idea about what our day to day challenges are as a people to think for us and propose policies and solutions which have largely turned out to be a misfit for our real needs.
The youth who should have been an apostle of the new social order are now distributed on party lines and are putting party interest ahead of our development. The youth are now on the verge of failing their unborn generation. This is very unfortunate.
I am giving a clarion call to all Sefwiman group including NUSSA,WENDA,SEDA both home and abroad to get organize to salvage our land of birth from its current sad state. Calling yourself a Sefwi is nothing in this world unless we are Sefwi and powerful. That is what defines who a Sefwi is.
Just as Obama rightly said "Change will not come from other person or some other time. We are the ones we have been waiting for. We are the change we seek."
This is the time for every son and daughter of Sefwiman to come together to save our land and fight for development and we can only do that if we put our past inaction to actions. We still have a choice today as gallant people of sefwi to change the fate of our land and we can do that when we get united, a unity that is not anchored on party colours or parochial interest but a genuine unity. A unity that will make us strong to move past indecision to action. This is the new path we are clamouring for.
We need a new rising army for Sefwiman,an army that will give a facelift to sefwiman development. God will be the center and captain of the rising army for Sefwiman Development. Be part of the rising army………………………
(Sefwiman Development Alliance President) ([email protected])