CDD Could Be Pleasing Its Donors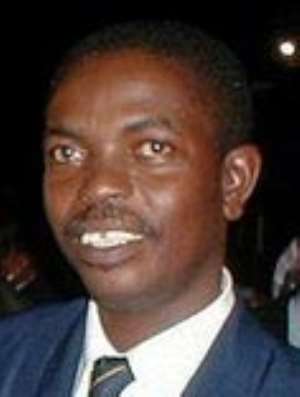 The Managing Editor of The Insight Newspaper, Kwesi Pratt Jnr., has in a thought-provoking statement suggested that, the Centre for Democratic Development - CDD - Ghana's Afro Barometer Round 3 survey, which reported a high perception of corruption in the Kufuor's Presidency could be an exercise meant only to please donors who contribute huge amounts of money to fund the organisation. Speaking on Peace FM's Morning Show, 'Kokrokoo' last Friday, controversial Pratt asserted that, the survey, which he describes as "self contradictory," might have been conducted by CDD, just to justify the huge amount that some of the donors invest in such surveys. According to him, there are many NGOs in the country that embark on projects and surveys only to receive more money from donors "and to show that they are really dong something" they try to impress the financiers. Such surveys, he added, are not normally in the interest of Ghanaians but in the interest of donors that fund such surveys. Mr Pratt also pointed out that, it was not prudent for any organisation to have conducted a survey on who would have won if elections were held, only three months after a major election since factors that are needed for such a survey might not have matures." He added that he could not understand why the survey, which indicates a higher perception of corruption at the presidency is at the same time suggesting that the President enjoys massive support amongst the people and if elections were held, the NPP would emerge victorious. He urged leaders of CDD-Ghana and other NGOs to conduct themselves in a manner that would not suggest that, they are in the NGO business because of the huge financial support they receive from foreign donors. The Editor of The Gye Nyame Concord, Alfred Ogbamey, who was also on the same programme, also questioned why the CDD survey was conducted on the chances of re-election only 3 months after a general election. According to him, the survey was hastily done "at the time when the government was in the process of selecting its officials and functionaries." He also pointed out the apparent contradictions in the report, which many analysts have corroborated, saying that the issues of higher perception of corruption at the presidency and the massive support for the President are irreconcilable. Also on the programme that morning was the Minister of Information, Dan Botwe.
He said, government is taking a serious look at the findings of the survey despite the contradictions, adding "they are pointers to the fact that a lot still remains to be done to bring development to our people." He also questioned whether the respondents of the survey really understood the question they answered on the questionnaire. The minister held the view that, the contradictions in the findings of the report could be the result of lack of understanding of the questions by respondents covered in the survey.