AU Must Steer Kenya Out of Political Turmoil – CPP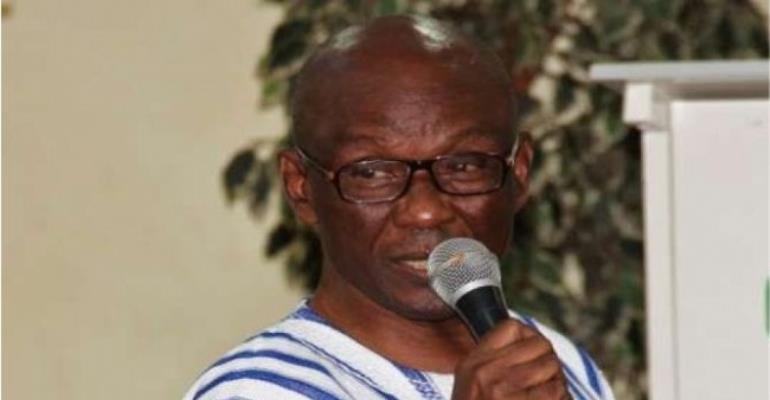 Accra, Oct. 16, CDA Consult – The Convention Peoples' Party (CPP) on Monday called on the African Union (AU) to steer Kenya out of the political turmoil which has engulfed the nation since the highest court of the land annulled the last Presidential Elections.
The Kenyan Supreme Court nullified President Uhuru Kenyatta's victory in the original election on Aug. 8, citing procedural irregularities and fixed October 26 for a re-run.
Professor Edmund Nminyem Delle, CPP Chairman and leader told the Communication for Development and Advocacy Consult (CDA Consult) in an interview that "Kenya needs help; the AU must intensify mediation efforts as the ground is daily becoming fertile for violence to once again erupt in that country."
Commenting on media a report which indicates that the Government of Kenya has imposed a ban on protests in key cities - Nairobi, Mombasa and Kisumu - until further notice whilst Police are allegedly assaulting demonstrators, Prof. Delle noted that these are signs of a breakdown of State authority and the country is at the brink of civil war.
"It is exactly when partisan pressures are high that electoral stakeholders must create enabling political environment for people to express their views devoid of personality attacks, arrest and security brutalities. The Kenyan Government must protect the rights of all citizens.
"Kenyans must be allowed to engage in peaceful, lawful protests, citizens must not be hindered from exercising and defending their legitimate right to express their views especially dissent position," Prof Delle noted.
Prof. Delle also appealed to democratic forces in Kenya to work together to build solid democratic State, "we must strengthen State institutions to perform their duties without interference and political manipulation".
The CPP Chairman said the pattern of alleged police brutality and excessive use of force against demonstrators, and the unswerving harassment of judges and threats to civil society as well as the arbitrary use of force by law enforcement officials is incompatible with the absolute prohibition of cruel, inhuman or degrading treatment.
He also urged opposition political leaders to work in the interest of Kenyans, "engage relevant stakeholders and resort to legal means for redress instead of civil unrest, even though it is their right but we must be circumspect.
"Kenya is facing a choice. We urge it to choose to uphold its constitution and pursue strengthening of its democracy, to avoid deepening political divisions and exacerbating tensions. Once that choice is made, it can say no to violence, repression, and impunity and a resounding yes to building trust – in institutions and processes and between citizens," he said.
Meanwhile Kenyan opposition leader Raila Odinga, who withdrew from a Presidential Election re-run set for Oct. 26 explained that it should only take place once wide-ranging reforms are undertaken, urged his supporters on Sunday to hold protests.
Authorities have banned protests in central Nairobi and other hotspots in a bid to keep a lid on mounting political turmoil in the build-up to the repeat vote, in which Odinga had been set to challenge President Kenyatta once again.
On October 13, Mr Odinga said his withdrawal meant the poll had been "canceled" and that there should be fresh nominations for a new vote.
The election board has said the vote will go ahead, with Kenyatta facing six other candidates, none of whom polled more than one per cent in August.
Mr Odinga has indicated intention to return to the Supreme Court for clarification on whether the Oct. 26 poll was legal.