Are They Leaders Or Cannibals?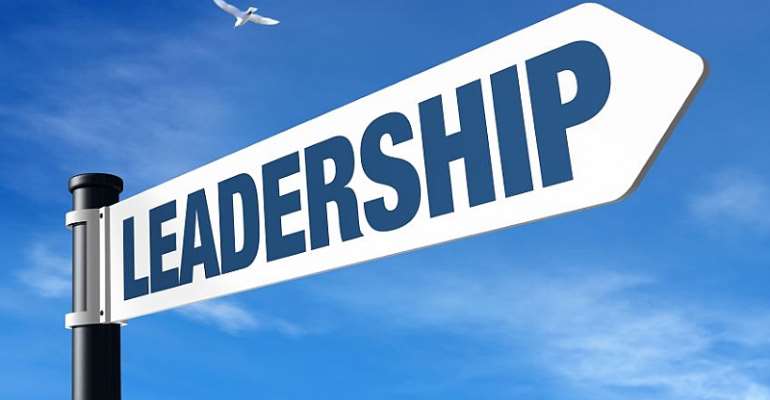 Cannibalism is referred to in many settings or applications as the practice of eating the flesh of your own kind. This practice, however, is mostly found in the animal kingdom where animals feed on one another for instinctual survival. Interdependence may play a huge role but the gruesome devouring of different species rules the day for the best forms of cannibalism.
A twist of nature to this practice presents us with the ways of the spider. Popularly known for mastery of corners, its existence makes it one insect that cannibalizes on its own species. Spiders are cannibals which kills one another from the early stages of development or growth for survival.
After the eggs of a spider are hatched, the stronger of the newoff-springsfeed on the weaker ones to continue the race of life, the pivotal rule here is about sizes and strength. This act of cannibalism among spiders is not far from what happens in the human race especially in our part of the world where the size of one's belly is a sign of wealth and commands social respect.
The prestigious tag of these humans as 'big men,' triggers a plethora of thoughts that keep me unsettled for days. Was this accolade a description of their body sizes, wealth, belly sizes or the extent of their malicious exploits? In some few occasions, the full play of cannibalism retires for the deeds that allow these humans to spare us a little food to also survive on.
To still keep our sanity and dignity as humans, we call them 'Honorable' or 'Boss' to convince ourselves that we are serving in total submission to authority, but our conscience is quick also to prick us of the crumbs we collect as spurious benefits for what we actually deserve.
I may be too young to be your history tutor, but when you painstakingly look through the corridors of our history, you would agree with me that most of these honorable men and bosses are no different from cannibals. Their decisions, actions, bottomless greed and insatiable lust for power have sent a horde of people to their graves even before their set time of visitation from the death phenomenon.
In April 1979, President Jean-Bedel Bokassa of Central African Republic massacred hundreds ofschool children for refusing to buy school uniforms from a shop owned by his wife. The children were killed to serve as a deterrent to other schoolchildren and their families or providers as such.
Yes! They were killed to increase sales. Relax your emotional grip. Bottomless greed seems to be a natural injection among us Africans and just as we are torn between day and night, we have the option between greed and selflessness. Unfortunately, the former has always been our choicein an endless loop of clouded decisions. There have been instances were in the eyes of abject poverty and famine, some African leaders like Joseph Mobutu, Abacha, Hosni Mubarak et al had deposits in their personal bank accounts that exceeded the capital investments in the national banks of the countries they sweared under oath to solemnly defend forgood posterity. What an irony!
In most institutions in Africa, our bosses and honorable men and women become richer than the institutions they unscrupulously manage. This occurs because some of them arelikened to fowls elected or appointed as the gatekeepers of maize farms. Very pathetic, I think!
The practice whereby innocent blood must be shared for one to embrace power in Africa is uncalled for, and this kind of political cannibalism must be nixed. In some African countries, our leaders have managed to turn their political parties into political campswhere citizens have no option. Democracy is an essential commodity in the development of a country in this contemporary era and it survives on the wheels of multi-party systems which would create an avenue for diverse ideas. All attempts to stave off the voice of the African have always resulted in some of the roughshod wars in the history of humanity.
The most unfortunate thing is that just as in Africa, it is our dogs that eat fecal matter; it is rather our goats that get rotten teeth. Innocent souls have perished in our attempt to get rid of leaders who have overstayed their welcome. We need hygienic leadership in Africa that would regard citizens as humans and not prey. The gun did not originate from Africa, but it has killed Africans more than any human race. A clear evidence of the bottomless greed and the lust for power among us, we aren't the landlords of greed and the notion that innocent citizens must die in our quest for wealth and power must end.
Our so called bosses whom I am tempted to refer to as cannibals have managed to create a system in most parts of Africa where it takes so much efforts to be poor than to be rich. I am tempted to ask our leaders, what would it profit you if we have hundreds of you as millionaires and one billion of the rest of the African populace arebeggars?
In my beloved country Ghana, we have had officials at the Driving Vehicle License Authority issuing driving license to people who do not have the mental strength to differentiate between a vehicle and a bicycle. In the end, innocent bloods are shed on our roads. Life is exchanged with GHC200 by the cannibals of Africa.
Africa is a great continent, but our major challenge is leadership crisis. The spirit of patriotism among Africans is dying out each elapsing day because our leaders are doing nothing to enrich the welfare of the citizens. The looting of state funds, inflation of government projects and the thieveryof government properties is killing the spirit of patriotism in every country. In the wee years of the 1980's, Zimbabwe was regarded as the breakfast of Africa simply because it produced foods on large scale that could feed half of the population of Africa. Today, should we organize a world dinner, Zimbabwe may not get invitation card. BadLeadership! Your guess is as good as mine.
Leadership is pivotal in every organization, and I agree with our elders who say, "an army of sheep led by a lion can defeat an army of lions led by a sheep."We need good leadership that will pursue the good prospect of all, and not just for the few greedy ones, this will help imbibe the spirit of patriotism in all citizens once again. Let us together build our nations and restore hope to the hopeless. Let us alloy to build a united Africa for our collective prosperity so that our children and women will no more shed tears to lick it when they are thirsty. Enough of the cannibalism by our leaders, your actions and decisions have sent scores of people to their graves. Enough of this, It can be done because; "We are not children of a lesser god."
Ntenhene Felix
[email protected]