Plans Underway To Develop Railway Cargo Terminals At Kaase, Ejisu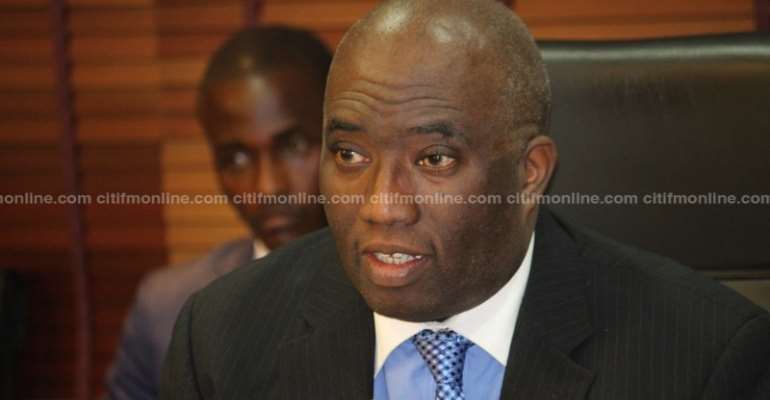 The Railways Development Minister, Joe Ghartey, has revealed plans by the government to develop the Railway system at Kaase and Ejisu in the Ashanti Region into cargo terminals.
He said these areas will serve as terminals for the Western and Eastern rail lines respectively.
Joe Ghartey was speaking to Citi News after a meeting with Railway workers in the Kumasi area.
The Minister explained that, the decision to make the two towns major cargo terminals were because "Adum has been compromised in terms of land, and so it may not be able to create the kind of development we want to create…When you go to Kaase, there is enough space there, in Ejisu too the Chief intends to give us some lands."
The Minister added that that, both towns were environmentally viable for the project and had thriving businesses.
"Kaase has great potential for development, there are cocoa sheds, and along the cocoa sheds are rail lines already. BOST has tanks there, there are major warehouses, cement etc, so Kaase is a natural choice for developing a major cargo terminal on the Western line. On the Eastern line, when you get to Boankra, there's a port, but after Boankra at Ejisu, we are in talks with the Ejisumanhene, we intend to get some land and also develop Ejisu into a major cargo terminal. Ejisu already is a bustling business area, and we are told by our developers that it is not a difficult thing to do."
Addressing issues concerning the Kumasi – Paga Railway line, Joe Ghartey said "we advertised for people to do a feasibility study, it has been shortlisted to three (3), it has gone to the central tender review board and they have passed some comments and have brought it back to the Ministry. The Ministry has worked on those comments and has given it back to them. We hope that very soon, we will choose one. Out of 29, they narrowed it down to three."
He noted that the Ministry is committed to ensuring that, the railway system is revamped.
He however said, "we cannot sacrifice the law on the back of expediency or speed. We are slow, but we are sure. We have done a lot of background works and we have prepared ourselves for now, and we are ready to unleash what we have prepared unto the public, and I am praying we will get good results."
The railway sector some years ago was left dormant. While some trains in Accra are still operating, trains in the Kumasi Train area are not in good shape, with railway tracks buried in the sand. Some traders and squatters have taken over parts of the Kumasi Train Station for their businesses and habitation.
President Akufo-Addo in his maiden State of the Nation Address announced the government's commitment to revamp the railway sector.
The Takoradi-Paga railway line, Tema-Akosombo railway, the Eastern railway line from Tema to Kumasi via Boankra Inland Port, sub-urban railway lines between Accra-Amasaman-Nsawam and Kumasi-Ejisu, are some of the other rail lines government intends to work on.
–
By : Loretta Timah/citifmonline.com