Ministry Of Communications And AB2020 To Host Tech In Ghana Conference In Accra On 21st & 22nd November 2017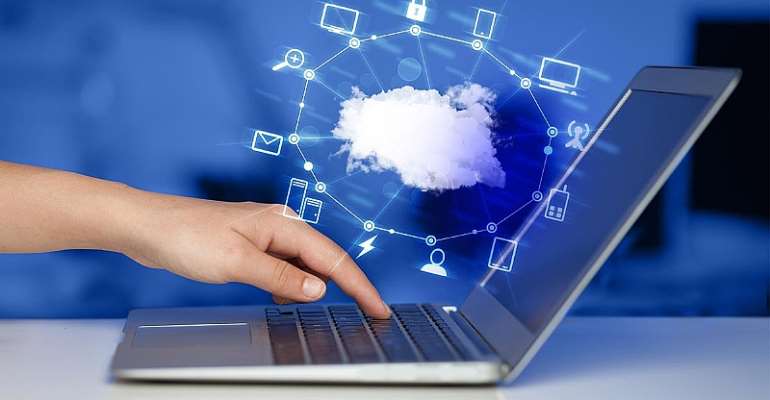 ACCRA, Ghana, 20 September 2017 - The Ministry of Communications Ghana and AB2020 are excited to announce the Tech in Ghana Conference, Accra.
Following the success of the first conference held in London in February 2017, Tech in Ghana will showcase groundbreaking local innovations and provide a platform to highlight, discuss and stimulate the growth of Ghana's digital development.
Pulling together some of the brightest minds at the forefront of technological advancement and key industry players and influencers, Tech in Ghana will be hosted at the Accra Digital Centre on the 21st and 22nd November 2017.
The Conference aims to:
Bring together the government, private sector and SME communities to highlight activities, innovations and opportunities for collaboration, and to encourage the development of Ghana's tech ecosystem.
To showcase Ghana's locally developed, world-class technology to potential clients and investors.
To provide a platform for dialogue between Government and industry, and the opportunity to share knowledge and promote industry growth.
To promote and encourage business and investment within the tech community.
Honourable Minister for Communications Mrs Ursula Owusu-Ekuful, who will open the event, said: 'The Ministry of Communications is proud to host the first Tech in Ghana conference in Accra. As the Ministry drives forward the government's "Digital Ghana" agenda to revolutionise public service delivery, we want to engage with stakeholders from across the vibrant Ghana tech ecosystem and explore how we can work together collectively in making Ghana a leading tech hub in the sub region. It's Digitime in Ghana!'
Tech in Ghana will take a glimpse in to how technology is shaping traditional industries such as Banking, Agriculture, Health and Education; how players in the start-up ecosystem are disrupting norms and building local solutions; and how policy makers and regulators are responding to the emerging Fintech landscape.
With engaging and interactive dialogue, a tech village exhibition, live demos and networking, Tech in Ghana will lift the lid on what happens inside Ghana's tech hubs, give insight into who is investing in Ghana tech, and highlight the initiatives and resources that are available to support tech business communities and young people with an interest in digital entrepreneurship.
Confirmed and invited partners include the National Communications Authority (NCA), Uber Ghana, MEST, Farmerline, Vodafone Ghana, National Information Technology Agency (NITA), IPMC, Tech & Business Hubs Network, Accion, Ghana Investment for Electronic Communications (GIFEC), Ericsson, Facebook, Google Ghana, J Initiative, GSMA, OMG Digital and Ghana Chamber of Telecommunications.
To register interest, exhibit, sponsor or find out more visit:
www.TechInGhanaConference.com
Tech in Ghana Accra will take place on 21st and 22nd November at the Accra Digital Centre. The two-day event will showcase Ghana's locally developed technology and innovations; strengthen relationships between the industry's key players; and provide a platform for business sourcing, collaborations and investment. Tickets will be released in coming weeks. To register interest, exhibit, sponsor or find out more visit www.techinghanaconference.com
The first Tech in Ghana Conference was organised by AB2020 and held in London on 27th February 2017 in partnership with the UK Ghana Chamber of Commerce. The event was opened by the UK Prime Minister's Trade Envoy to Ghana, Adam Afriyie (MP). Representatives from the Central Bank of Ghana, National Communications Authority (NCA), Vodafone Ghana, GIPC, and other leading businesses were also in attendance.
Tech in Ghana Accra is hosted by the Ministry of Communications in partnership with organisers AB2020.
The mission of the Ministry of Communications Ghana is to facilitate the development of a reliable and cost effective world class communications infrastructure driven by technological innovation. Visit: http://www.moc.gov.gh/
AB2020 connects and promotes businesses, investors, and entrepreneurs operating in Ghana and Sub-Saharan Africa. Visit: http://africabusiness2020.com
Accra Digital Centre is a Technology Park designed to create a conducive ecosystem for digital innovation and entrepreneurship in Ghana. Located in the heart of Ghana's capital city, ADC serves as Business Process Outsourcing/Information Technology Enabled Service (BPO/ITES) Centre with a blend of infrastructure, support services and programmes aimed at boosting employment and pushing forward the nation's information and communication technology sector. Visit: http://adc.gov.gh/
The Tech in Ghana audience will include tech leaders, experts and company executives, Government officials, policy makers and regulators, global investors, local entrepreneurs, media houses and journalists, and relative industry organisations.