Major Mahama's Killers Must Be Tortured To Death---Lawyer Maurice Ampaw
News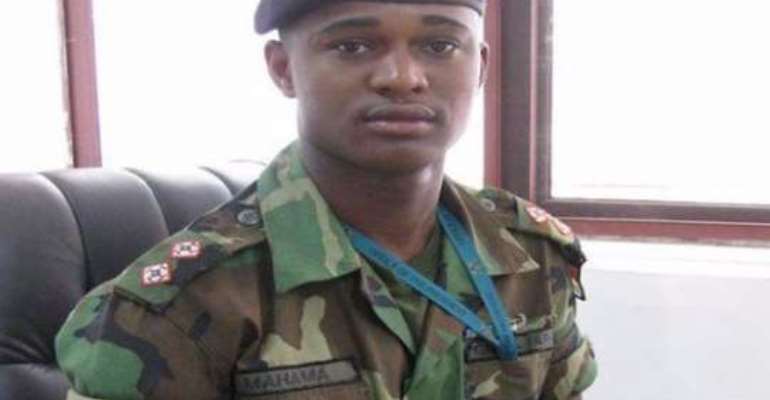 Celebrity lawyer, Maurice Ampaw, wants a law passed and promulgated where culprits involved in mob attack are subjected to all forms of inhumane torture publicly until they are pronounced dead.
This when implemented he observed, will make mob justice unattractive and will stop people from lynching innocent persons like in the case of Major Maxwell Adam Mahama.
Speaking on Agoo TV's Nyansapo hosted by Kwaku Owusu-Adjei, he said the issue of instant justice where suspects are subjected to all forms of horrendous treatment by their assailants must be condemned and ways found to deal with perpetrators.
"The culprits should be tortured to death at a public square so that it would serve as a deterrent to others not to engage in mob justice. When that is done and people see how you are tortured to death, it will be a major lesson for them not to engage in such acts themselves", he stated.
According to him, several persons in the country continue to die through mob justice appealing to the appropriate authorities to use the killers of Major Maxwell Adam Mahama as test case for others to learn from after prosecution.
There are still conflicting accounts as to circumstances that led to the death of Major Maxwell Adam Mahama who was the platoon Commander at Denkyira-Boase in the Upper Denkyira West District of the Central Region.
Whereas military command and police investigators claim he was going on jogging and stopped to a buy snails from the woman who saw a sidearm on him and snitched the Assemblyman William Baah who then mobilized angry residents to lynch him, another account claimed he was invited to a meeting with a prior motive of killing him.
The police are however holding on to 43 who have all been provisionally charged with two counts of murder contrary to section 46 of the criminal code and other offences act of 1960, Act 29 as well as conspiracy to commit crime to wit murder: contrary to section 23(1) and 46 of the criminal and other offences act 1960 (Act 29)