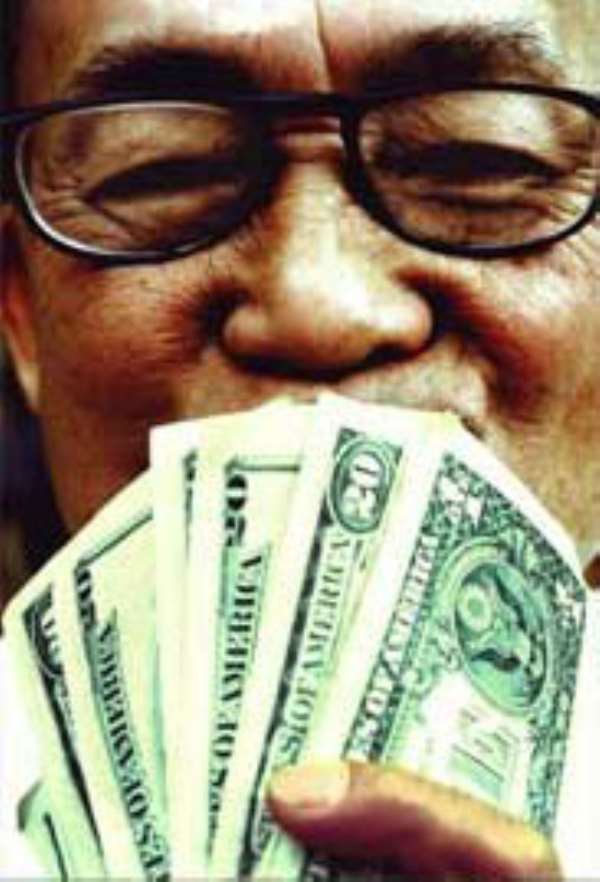 Ghanaian professionals who return from abroad at the age of 40 and above to work in the country do not stand to enjoy pension when they retire.
This phenomenon has become a major disincentive, particularly for some Ghanaian doctors and nurses who are eager to return home and contribute to the country's health delivery efforts.
Currently, the Social Security and National Insurance Trust (SSNIT) pays retirement benefits or pensions to only those who work in the country and contribute to the scheme for a period of 240 months.
A private medical practitioner in Accra, Dr G. G. Amponsah, said the prevailing situation was unfortunate because most medical professionals left well-paid jobs overseas to come back home, only to realise upon retirement that they did not qualify for a pension, although they had contributed to the SSNIT scheme.
He described the situation as discouraging to professionals who wished to return home to contribute their quota to national development.
He said if the situation was not reviewed, Ghanaian professionals overseas, who had reached the age of 50 and beyond, would not come back home because they would not enjoy any pension.
The Head of the Public Affairs Department of SSNIT, Mr. Osei Bimpong, has, however, pointed out that conditions of pensions and benefits apply equally to all professionals in the country and that the requirements cannot be varied for health professionals because of the acute shortage of such people in the health sector.
He said SSNIT was presently working on a programme to cover the informal sector, as far as pensions were concerned, adding that under the programme, opportunities would be created for professionals who worked abroad to contribute to the scheme in order for them to enjoy pensions when they returned home.
In an interview in Accra, he said SSNIT did not discriminate in administering pension and benefit schemes to any group of professionals.
According to him, all professionals had to work for the required number of months, before they could benefit from the pension scheme.
He said the law could not be changed to favour those who had stayed overseas for some time because it would be a disincentive to workers who had spent all their working lives in the country.
He said if the provision was changed, most people would abuse the system by leaving the country for greener pastures and return after some years to join the workforce when they had almost reached their retirement age, with the knowledge that they would enjoy pension.
An Assistant Chief Executive Officer in charge of Retirements at the Ministry of Health, Ms Mary Boakye, when contacted on the issue, explained that doctors who had been working in the country before December 31, 1971 were entitled to government pension, while those who were employed after that date were entitled to SSNIT pension.
She was of the opinion that a special concession had to be made to motivate all professionals to come back home and contribute their quota to the development efforts.