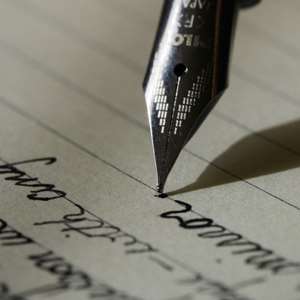 The New Patriotic Party (NPP) -has won a landslide victory in the just ended election held December 7th 2016. The victory has been unprecedented and has kept political watchers wondering what has accounted for this MASSIVE victory. While we are all happy in anticipation of a "better Ghana" where the cedi, inflation and interest rate will be stable as witnessed in the President Kufuor era, where banks will run after clientele to give them loans and where "babies with sharp teeth" will no longer insult prominent Ghanaians. I wished we had won the Tatale/Sanguli seat. No bad feeling for my senior brother Acheampong who fought and humiliated the sitting MP with 2,894 votes as against 2,344 votes of the NPP candidate. Mr. Acheampong MP-Elect won with 9,371 against the NPP candidate 7,027 and Dishonourable Yanwube 6477. Some have said NEMESIS caught up with NPP hence the loss. In 2012, Thomas Larten stood as an Independent Candidate from the NDC camp paving way for the NPP to win the seat with a difference of only 35 votes. It is therefore clear that no independent candidate can win the Tatale/Sanguli seat.
Campaign Message
The purpose of writing this is the message put up by Yanwube and is team. HE and his TEAM had no message except one full of ethnocentric psychosis aimed at causing disaffection between the good people of Bassare and Konkomba. My medical social work lecturer taught me in 2001 that Psychosis is a loss of perception of reality and a situation during which one simply hallucinates. Yanwube and his team were simply in that state of PSYCHOSIS NEUROSIS. The Konkombas and Bassares have lived happily since pre and post-colonial rule. People have often referred to us as Brothers and we have behaved and lived as such. The message put out was "vote for Yanwube because he is a Bassare" and that if Thomas Mbomba the NPP candidate wins, Konkombas will take-over the district. Clearly, a message that had no substance, coming from a myopic person and his team who forgot that we both fought hand-in-hand to get the district and later followed by the constituency. The then Regional Minister was a Konkomba who HELPED us because our Dagomba brothers wanted it for one of their towns. As a growing up child at Tatale, my friends have been Konkombas, Richard and Razak. We grew up together, went to same primary school and continued to live as brothers. Since October 2016, anytime I go home I mostly eat at Razak's sister place. For me, politics is not about fanning tribal sentiments or seeking to divide people to win power. The people of Tatale had very much to show when the "Three Johns" all Konkombas were MPs. What can we show when the so-called "our own" became MP? Except for an NDC version of the GREEN BOOK which he shamelessly published over 400 names of school going children and their parents he supported with an amount between one hundred and four hundred Ghana cedis (GHC100-GHC400) each and called it scholarship. What kind of scholarship is that? What can one hundred Ghana cedis do to a school child in Senior High School? Yet an MP gives that and publishes names of recipients to mislead people in the name of a scholarship.
Are Konkombas really willing to take over Tatale? If yes, by refusing to vote for the NPP candidate we have just handed over Tatale to the Konkombas on a silver platter because the NDC candidate now MP-elect is Konkomba. It is obvious they did not THINK FAR except they did out of madness.
GREED
It is greed that led Dishonourable Yanwube to mislead his people. He kept so many things from them. Upon hearing that he had plans to go independent, I started talking with his close friend Solomon Boar MP for Bunkpurugu to endeavor to get his friend not to take that move. The discussion with his friend did not end well, it went to VEEP-Elect Dr. Bawumia, to Nana Akufo Addo and Former President Kufour all to get him rescind his selfish decision. He was assured that the Party will not forget of him should NPP win the main elections. Dr. Bawumia reiterated this when he visited Sanbgan community during his campaign.
He and his team knew they were going to lose because I spoke to some of the people who were supporting him including some of those who contested the primaries and lost to Thomas. They were like; "if Yanwube cannot be MP then Thomas must not" why will a group of people who claim they belong to the same party take such a position? When I mentioned the promise of a ministerial appointment to many of this supporters, they were amazed and said they were never told about that. The aim of Yanwube was to secure his position because to him Nana was not going to win the main elections.
My elder brother Jacob was Yanwube's campaign manager in 2012. Yawumbe was not known at Tatale, had no family at Tatale and no property. For him to be accepted, he had to purchase someone's farm in a village where he claimed he came from. In fact, before his appointment, some Bassare students at GIMPA where he was a lecturer told me he was a difficult man and that he will one day bring trouble. Here we are with a divided front at Tatale with the Party Constituency Chairman and some other executives supporting Yanwube and only a few with the PC. NPP has never witnessed this division to the extent that after the Electoral Commission (EC) declared Nana as the winner, the traitors took over the party office and those who supported the PC were rather hiding. The private drivers who drove Yanwube in Wa and in Tamale and Tatale all attest to the fact that he is uses people and dumps them after achieving his goal.
Indeed William Shakespeare was right when he said "lowliness is young ambition's ladder, whereto the climber-upward turns his face; But when he once attains the upmost round, He then unto the ladder turns his back. Looks in the clouds, scorning the base degrees by which he did ascend" Majority of the frontline people and those who voted for him in 2012 were Konkombas because Bassares don't vote NPP. He turned his back to them in 2016.
Independent Minded
Yanwube has never been a true NPP man, before the elections I referred to him as the Brutus of Tatale who has never been a friend of Caesar. Indeed, as far back as 2011 he visited Tatale with the sole aim of contesting as an independent candidate. He was led by my junior brother Prosper Napari. In fact, my Father and his good friend Napari counselled him not to undertake that venture since it was going to be impossible to win. As at that time we were still under Zabzugu/Tatale Constituency. So when he heard that a new constituency had been created he quickly came under the cover of being a member of the elephant family. As the saying goes, no matter how hard it rains on the leopard, its spots can ever be washed away. He has proven his true nature.
Between Campaign and Counting
Something miserable happened in the course of campaign. Someone called me from Accra demanding that I stop the employment process of an applicant whom he claimed was supporting the PC and not Yanwube. The next person who called immediately was the Constituency Chairman he added that the applicant –Konkomba-had threatened my father and said he will lead a team to teach my old man a lesson. I immediately called my father to verify the story and lo and behold, my father denied knowledge of any threat. I called the applicant and he did not even know my father. Thank God I was supporting the PC and thank God the guy got the job. This is how bad people were willing to go just because of dislike for a humble person Thomas Mbomba.
After a few polling stations votes had been counted and the traitors were in a "comfortable lead", some, I was told started dancing to the "Onaapo" song. I received several updates on the results HOWEVER, after the final count and declaration, I got no update. Till my sister-Mary Tagba-the former Presiding member for Zabzugu/Tatale and also Tatale/Sanguli districts; the only political deviant in the family gave me the results. She had told me her Party NDC will win and indeed they have won. Good job Sister!
After the elections.
I and Yanwube had interesting whatsapp discussions after the elections. I told him he had misled the people and concealed critical information from them especially the one that had to do with ministerial appointment. He accused me of being part of the people who rather worked against him.
What will Bassares get from Nana's Government after Yanwube's betrayal? Even if we get a ministerial appointment, it will not be someone coming from Tatale. If the person even comes from Tatale he is going to work with party executives majority of whom will be the people Yanwube and his allies claim will take over Bassare land. Yanwube has left us more divided than he came to meet us at Tatale/Sanguli.
Congratulating Nana President-Elect
Four days after the elections, I was at Tatale and was told he had gone to Accra to meet Nana. I "couldn't help laughing" and asked his people what exactly he said he was going to tell Nana? "Ok Nana, Congratulations, we thank God you have won and I am very sorry for what I did, please forgive me, I guess my ministerial appointment still holds?". What a shame!!
Conclusion
The elections are over, we have Tatale/Sanguli to build. We must not allow selfish people like Yanwube to divide us. We have the Senior Secondary school to show, it was during a Konkomba man's tenure as MP that we got that. He is again leading the establishment of a community health school. These are the people we need not those who will divide us for their selfish interest. It is abundantly clear from the general elections that those who seek power through ethnocentrism SHALL always be rejected. Long Live Tatale/Sanguli!! Long live Ghana!!!
Stephen Konde Freelance Social Worker
A native of Tatale/Sanguli District.