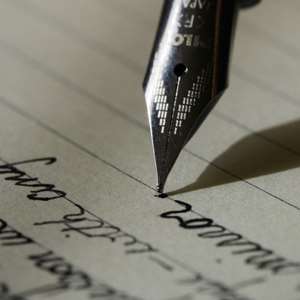 To deal with poverty in Ghana, many interventions have been initiated to either provide relief or put money directly into the pockets of poor people. The ''fuel subsidy'' don't laugh, school feeding programme, Capitation grant, National Health Insurance, the free transportation for the aged and the LEAP project. All of these initiatives have come with their own challenges. I would like to concentrate on the LEAP. I would be using my district capital Tatale as a case study to demonstrate why I strongly believe that the project is not benefiting the poor masses but rather the VERY IMPORTANT PEOPLE in these communities.
My uncle Retired Corporal Isa of the Ghana Armed Forces always tells us he goes to the payment centre at Tatale every month to laugh at those who claim to be poor. They come with their towels on their shoulders as a sign of their title as chiefs. These ''poor people'' include the paramount chief of the Bassare traditional area and almost all the sub-chiefs. The paramount chief got a pick-up from the President as part of His Excellency's charity to the chiefs of our beloved country Ghana in 2012. Whilst the chief and his sub-chiefs shamelessly collect money meant for their poor subjects, the district social officers and the department of social welfare pretend not to be aware of this robbery.
The chief retired as an educationist, has a pick-up from the Presidency, sells and resells lands bought and paid for by his subjects. Yet he still considers himself as a poor man who should be paid this monthly stipend by government that gave him a pick-up from the poor tax payer. Attempts to get the actual poor people to benefit have not received the needed support because the people who ought to know are pretending nothing is happening.
Retirees and their families
Another group of people who have taken over the LEAP project are some retirees including their families. These retirees also like the chiefs go for their monthly SSNIT allowance at Yendi and take the monthly allowance from LEAP at Tatale. Who then qualifies to enjoy the LEAP? What went into the categorisation of these groups of people? One wonders who pushed certain names into the project. If they are receiving something small from SSNIT and think it is too small, what do they expect the very poor who get nothing and rely on droppings from corn-mills? As a growing child, I worked at my father's corn-mill and know that the current LEAP beneficiaries can never qualify for the project because they can feed their families and do same for others.
Ghost names
I can say for a fact that close to 40% of beneficiaries nationwide are ghost names. Real ghost because those people whose names were used initially are dead and gone, whilst some dubious people with the help of those who ought to know are ''chopping'' the money. The project was meant to ensure that beneficiaries graduate out of poverty, as I write, nobody has graduated. How can we build a nation with citizens and leaders who seem to care little or nothing at all about policies that can help the actual poor people?
The way forward
Government and our development partners must review the registration process, the selection criteria, which people are involved in the selection, and increase awareness on who qualifies to benefit from the project. This way, ordinary citizens can ''fight'' for the removal of unqualified names and help bring the right people on board to benefit. Credible NGOs and anti-corruption institutions must take a second look at this LEAP project and see whether it is of any benefit to the nation and provide support in the registration process because many NGOs work directly with the poor and are in better position to bring on board actual poor people. If nothing is done and the project continues to be controlled by governments, it would remain one of the channels through which governments can put their party FOOL (foot) 'soldiers on their payroll.
The media must take interest in the payment process by bringing the pictures of the beneficiaries for the public to see and determine whether by their looks and appearance they are indeed poor.
In this era of Ewich and biometric registration for health insurance, drivers license, national identification etc I suggest same is done for LEAP to help reduce/eliminate ghosts and save the tax payer some money.
To my contemporaries (seniors, mates and juniors) with the department of Social Welfare, you must rise above the intimidation and uphold the principles of social work. You should be bold to look in the face of the District Chief Executives, Assemblymen/women, Members of Parliament and politicians in general as well as chiefs and say, PLEASE YOU DON'T QUALIFY. This way, we shall indeed be fighting poverty in our dear nation whilst contributing towards building a better Ghana for our children.
Stephen Konde [email protected]
Freelance Social Worker
A native of Tatale