NDC, NPP clash: Police to investigate allegations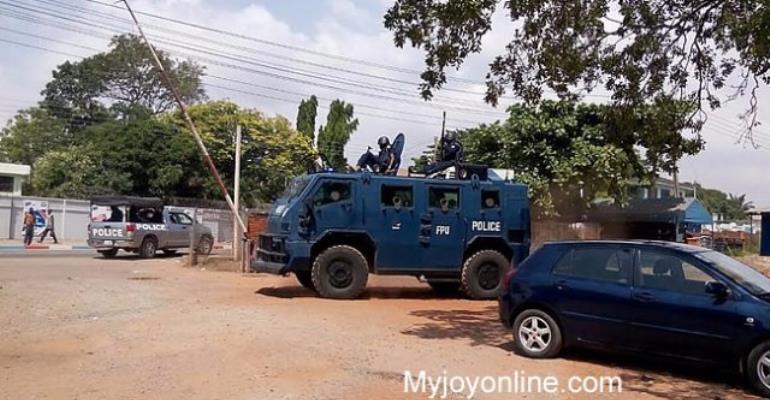 The Greater Accra regional Police Commander says allegations that police looked on while the home of the Flagbearer of the New Patriotic party was being attacked will be investigated.
At the time he addressed the press, ACP Timothy Bonga said the police had no sufficient information to confirm the allegations.
There was chaos at the Nima residence of the NPP leader on Sunday morning after some participants of an NDC Health Walk allegedly pelted the house with stones and broken bottles.
The situation, escalated when the NDC supporters began defacing posters of Nana Akufo Addo, and the security men at the residence fired warning shots in the ensuing chaos.
According to them, it was the only way they could protect the property and lives of people in it the house because the police looked on while the items were pelted at the house.
But ACP Bonga said the police retreated after being denied access into the house and focused on controlling the crowd to normalize the situation.
The crowd, however, continued to mass up in front of the Flagbearer's residence.
"Some men in mufti began to attack vehicles plying the main road in front of the Nima Police Station but the police intervened," Joy News' Beatrice Adu reported.
ACP Timothy Bonga said the police will remain at the Nima residence of Nana Akufo-Addo until calm returns to the area.
Story by Ghana| Myjoyonline.com