Police begin investigation into NDC/NPP clashes [Photos]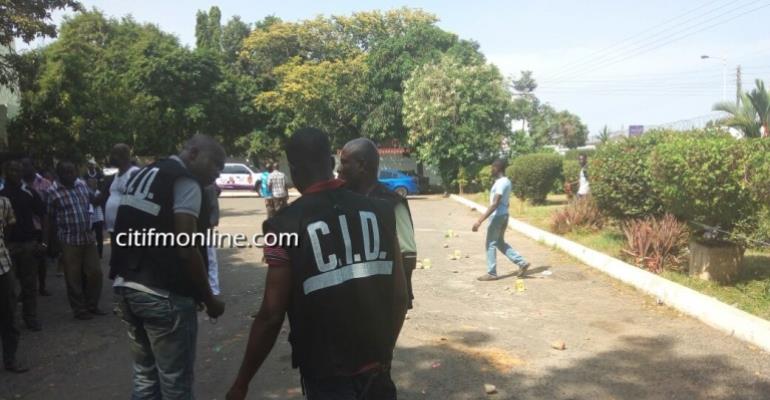 Police have commenced investigation into the clash between the New Patriotic Party (NPP) and the National Democratic Congress (NDC) at the residence of Nana Akufo-Addo, flagbearer of the NPP.
Members of the two political parties clashed on Sunday morning as they took part in health walks organized by both parties simultaneously.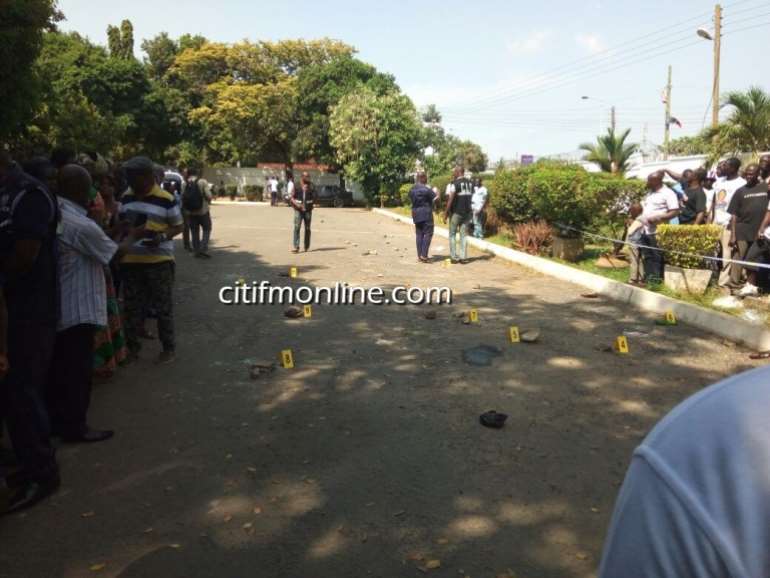 The NPP had earlier denied the police access into Nana Addo's residence, accusing the security agency of not responding to their calls when the clashes began.
The Crime Scene Team from the Criminal Investigations Department (CID) have arrived at the scene and are gathering forensics for further investigation.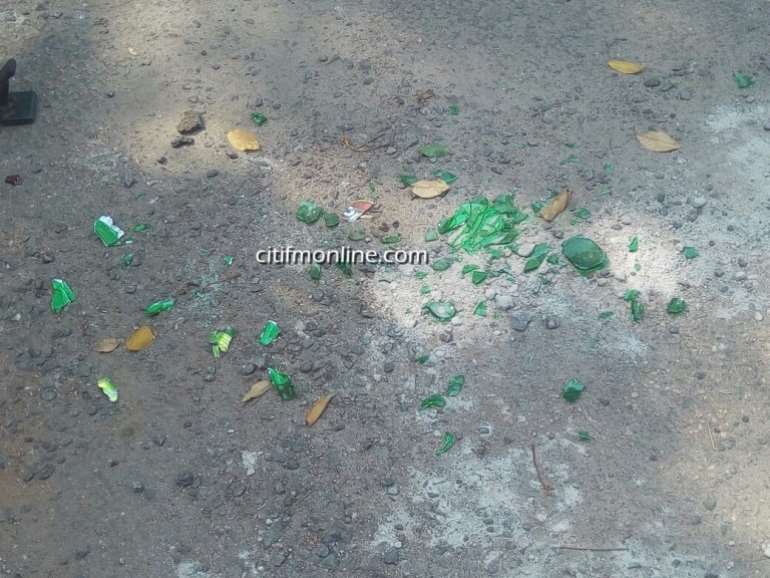 Speaking to the media, the Director of Public Affairs of the Ghana Police Service, Superintendent Cephas Arthur said, "the Police officers from the Crime Scene management team were in the [NPP] flagbearer's house to evaluate and assess what is alleged to have happened there. They have gone to commence investigations into the incident that happened here in the morning."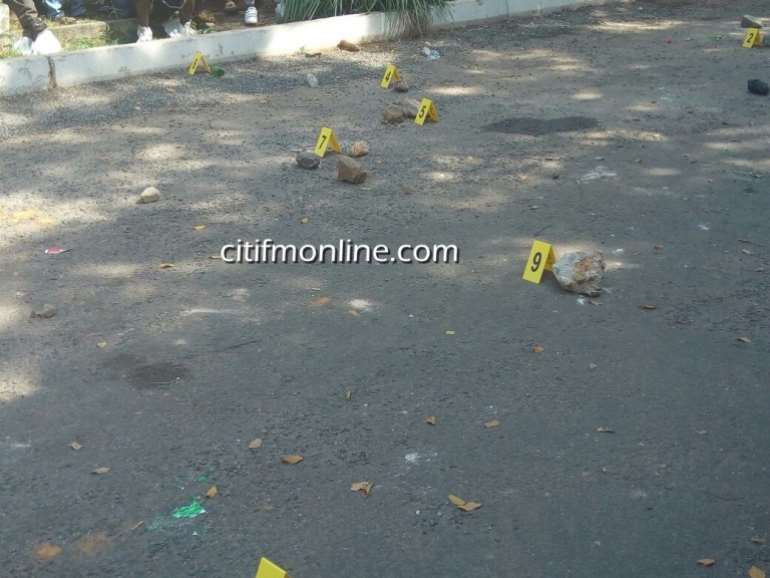 "It is early days yet to say anything about what really happened, how it was triggered and exactly what took place but I can assure you that before long the Police will find all the whats, all the whys and all the hows so that we can accordingly inform the members of the public," he added.
NPP accuses NDC of attacking them
According to the NPP, the incident was a deliberate orchestration of the NDC to "create an environment of fear within Ghana 24 days to the election."
The party said the act was one of the NDC's moves to "bait the NPP into responding in similar fashion."
The NPP in a statement signed by its Communication Director, Nana Akomea further indicated that the incident was a threat to the integrity and democracy of the country and must not be tolerated.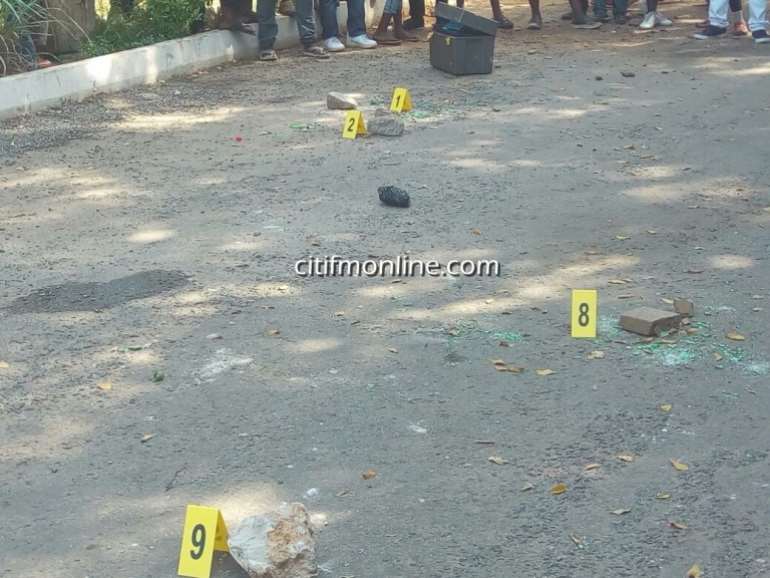 "The motive for this act is not in doubt. The NDC was clearly there for one reason and one reason only: to assault NPP supporters and create an environment of fear within Ghana 24 days to the election. This action was premeditated and unquestionably violent. Amassing NDC supporters outside of the NPP Flagbearer's house is part of a broad range of calculated, violent, and provocative acts designed to bait the NPP into responding in similar fashion. Such behavior is a threat to the integrity of our democracy and must not be tolerated," Nana Akomea added in the statement.
–
By: Godwin A. Allotey/citifmonline.com/Ghana
Follow @AlloteyGodwin