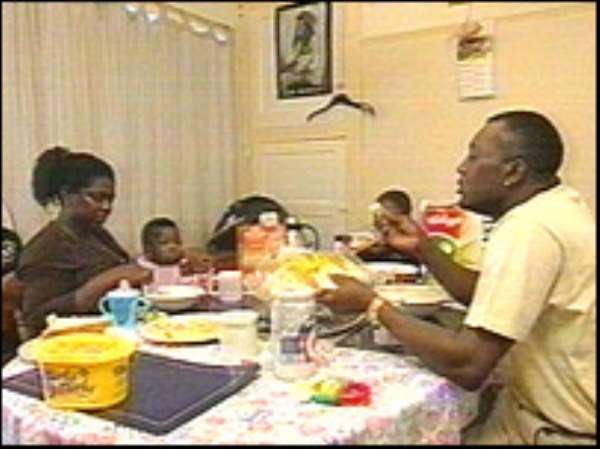 A family originally from Ghana which has been living in Kent for three years faces being deported because of an apparent Home Office mix-up. William and Erenestina Anderson, from Sittingbourne, who have two children, are employed by a care home and were told they would be given work permits.
But they received a deportation notice although it will be reviewed on Monday.
The Home Office said it would not comment on individual cases and would not confirm there was a mix-up.
'It is terrible'
Mrs Anderson said: "I have cried for two days - I cannot eat.
"Because if we go back we will not have jobs to do and we do not have any money."
Her husband William said: "As we have been here for almost three years - we are almost completely settled here.
"If we are sent home - it will be like starting with nothing again."
'Pay the cost'
Unison is supporting the family's case and is urging the Home Secretary to reconsider the family's application.
Zoe Pritchard, from Unison, said: "The employer will still take steps to get them back even if they are deported on Monday.
"Unison is prepared to pay the cost of the their return to the UK if they are deported.
"But we hope they won't have to be put through this trauma."
The Home Office said it would review the situation on Monday and the family were allowed to stay in the UK at least until then.