3 Storey Building Collapses At Ahenema Kokoben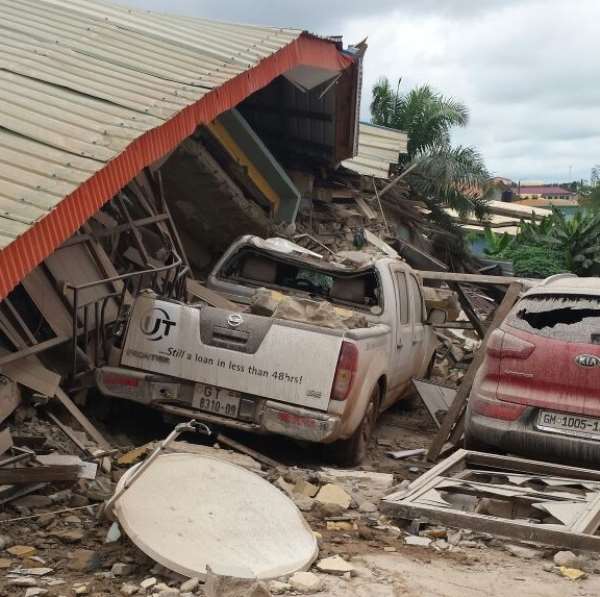 A three-storey building has collapsed completely at Ahenema Kokoben in the Ashanti regional capital, Kumasi. According to eyewitnesses, a deafening sound comparable to that of an explosion was heard around within neighbourhood around 3:00am in the morning.
They rushed out and only realised the three-storey building had been brought down. Fortunately, nobody was harmed or injured.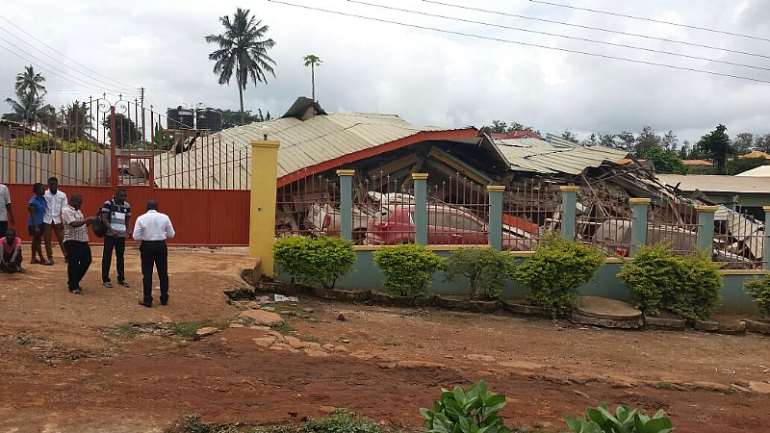 More to follow.