Karbo: Suhuyini Needs Schooling In Politics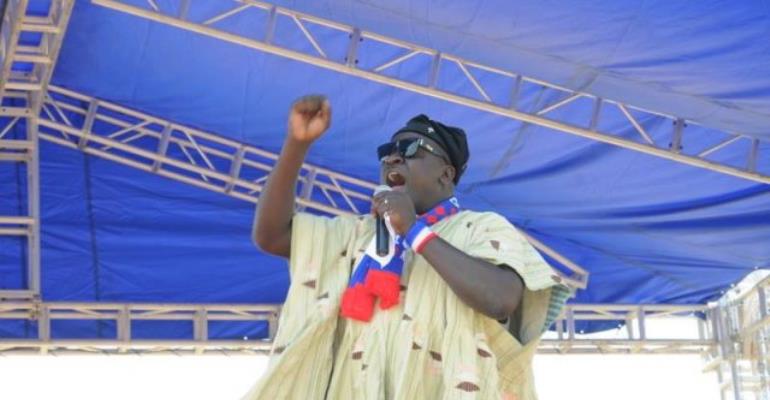 Deputy Communications Director of the opposition New Patriotic Party (NPP), Anthony Karbo, has expressed disappointment over ethnocentric comments made by the National Democratic Congress' parliamentary candidate for Tamale North, Alhassan Suhuyini.
Mr Suhuyini, speaking to students of the Northern School of Business (NOBISCO), urged northerners to vote massively for President John Dramani Mahama in the December 7 elections because he is a northerner.
He told the students: "When a Voltarian stood to be president, the whole of the Volta Region voted for him until he stopped being President, Jerry John Rawlings, and when [an] Ashanti man stood to be President, the whole of Ashanti Region rallied behind him until he stopped to become president, President Kufour. When Professor Atta Mills decided to run for president, the whole of the Central Region, his home region, voted massively for him before he could win in 2008. And do you know the sad news? When John Mahama from the Northern Region decided to be president in 2012, the NDC in [the] Northern Region lost 11 constituencies. For the first time in the history of this country in the Fourth Republic, we had a president who won to be president without the support of his home region."
But speaking on Class 91.3FM's current affairs pogramme Inside Politics on Tuesday July 26, Mr Karbo said politics is not about ethnocentrism but about policies, vision and ideas.
"We live in a democracy, we are looking at other democracies in developing a future for this country where everybody, every Ghanaian, irrespective of which tribe or ethnicity or religion that you belong to [can] aspire for national office and be voted for. I contested and dared the odds to become the national youth organiser of the New Patriotic Party. I convinced delegates in that election and won convincingly. That is what democracy is all about, it must never be about where you come from, it is about the ideas, the vision, the plans, the policy that you stand for; that is what politics has been about and so if Mr Suhuyini doesn't know the rudiments of politics, then I think he needs to get back to the classroom," he told host Moro Awudu.