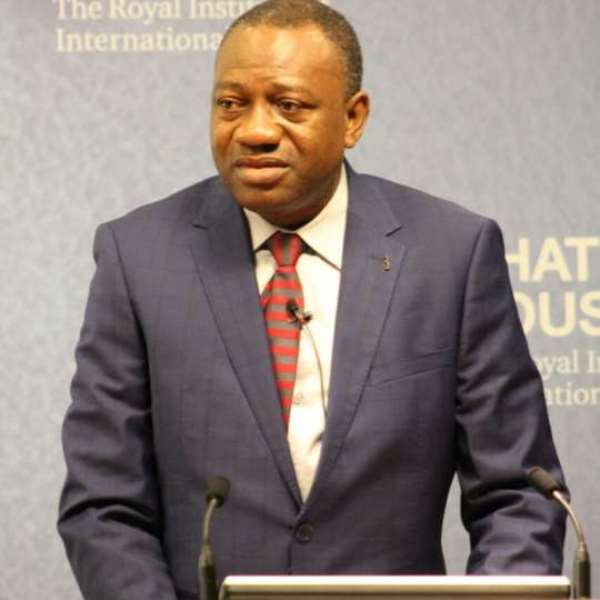 Accra, March 24, GNA - Dr Rashid Pelpuo, the Minister of State at the Office of the President in charge of Private Sector Development and Public Private Partnership, has said local participation in the infrastructure development is vital for progress in the society.
He said even though there were some local capacities to build and maintain roads, power plants, water treatment systems and other infrastructure in the country, there was the need for further capacity building given the new technological advancement in the sector.
Dr Pelpuo said this at the Chatham House- the Royal Institute of International Affairs in the United Kingdom; where he delivered the keynote address at a conference that featured politicians, policy makers, businesses, private sector participants and key academic institutions.
He spoke on the theme: 'The importance of local capacity in civil infrastructure: Strategies to support skills development and local businesses'.Dr Pelpuo said the use of indigenes for infrastructure development would lead to more local employment generation, adding that, 'this could guarantee up to 10 per cent more local indigenes being hired.'
He called on countries in the Sub-saharan African countries to implement indigenous-based policies to ensure that local raw materials and people are employed.
Dr Pelpuo said the need to close the infrastructure gap in Sub-Saharan Africa, must be accompanied by a strong involvement by local businesses.
'This can only be made possible through access to finance, capacity development and technology transfer,' he said.
He expressed concern that in many instances, financial agreements tied the nation to expatriate consultants because of the limited expertise saying, this also limited the room for local participation.
He said over the past ten years, Ghana like many Sub-Saharan African countries has witnessed increased income levels, mainly as a result of natural resource-fuelled economic growth and better financial management policies.
'This has led to the country ascending into the lower middle income country bracket. However, the irony is that most of these countries still have low income country infrastructure,' Dr Pelpuo said.
He said the substantial infrastructure deficits created a major constraint on business development, inhibited foreign direct investment and regional trade.
Dr Pelpuo said more investment was required to build new infrastructure as well as in the operation and maintenance of what currently exists saying it would cost Africa US$90 billion every year for the next decade to close the infrastructure deficit.
'Like many countries around the world, Ghana is now looking beyond traditional sources of capital, namely government spending and aid, and identifying innovative alternative infrastructure financing solutions such as Public Private Partnerships (PPPs).
'This is with the expectation that the private sector will pass on its skills and management expertise to the public sector,' Dr Pelpuo said.
He said when there was enough local capacity to undertake civil infrastructure development, it helped to put a cap on capital flight since foreign capital was prone to leave when local conditions were not favourable.
'Local contractors are more likely to be paid in local currency than foreign contractors. Thus, having local contractors undertake infrastructure development relieves the pressure on the domestic currency, leading to possible exchange rate stability,' he said.
'The lack of sustained investment in the sector, in the face of rapid urbanisation, resulted in many communities lacking basic social amenities; water, electricity supply and roads. By the 1980s there were broken infrastructure lying everywhere in the country mainly because of non-availability of needed skills and capacity to operate and maintain these new monumental infrastructure,' he said.
The Chatham House established since 1920 is reputed to host some of the world's most influential people. It's a platform for world leaders and policy makers to project their ideas.
GNA