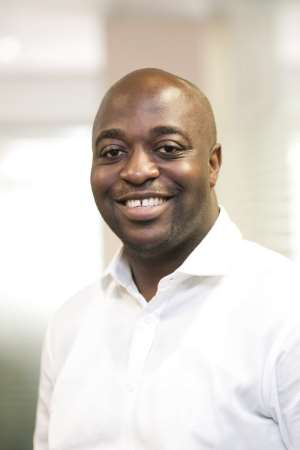 Kofi Amoa-Abban
Two international universities, the Commonwealth University in collaboration with the London Graduate School has conferred a doctorate degree on Mr. Kofi Amoa-Abban, Managing Director (MD) of Rigworld International Services Limited.
The universities, located in the City of Belize and the United Kingdom respectively say the Ghanaian was awarded for his hard work and ingenuity in his field of endeavor.
At an impressive ceremony last Friday, the degree read as, "To all to whom these letters shall come greeting be it know that Kofi Amoa-Abban having complied with all the requirements of the faculty of this university and by the authority of the University Senate is hereby awarded the Doctor of Business Administration, 'Honoris Causa'
And is entitled to all the rights and privileges thereto appertaining in testimony whereof we have granted this Degree under our hands at Belize City."
It must be noted that shortly after graduating with a bachelor's degree in psychology from the University of Ghana, Mr. Amoa-Abban began working at Ghana's Jubilee Field after the country commenced oil production in November 2010.
After working at the Jubilee Field for some few months, he founded his own company known as Rigworld International Services Limited in 2011.
Five years on, the Rigworld Boss has been able to establish subsidiary branches of the company providing a multiplicity of services in the oil and gas industry.
The company currently provides the following services to support the country's fledging oil and gas industry; catering services, yard rental, onshore and offshore labor, protocol and well services.
Through the ingenuity, dynamism and hard work of Mr. Amoa-Abban, hundreds of Ghanaian young men and women have acquired relevant skills and have been employed to support the oil and gas exploration in the West African country.
He has served as the Board Chairman of the company for well over four years and manages any communication between the Board and Shareholders.
His ultimate responsibility is implementing policies and international best practices that will improve the company's performance.
Enterprising and passion-driven, Amoa-Abban is armed with over ten years offshore experience in the oil and gas industry.