2016 GHACIF/FEGHADE New Year Message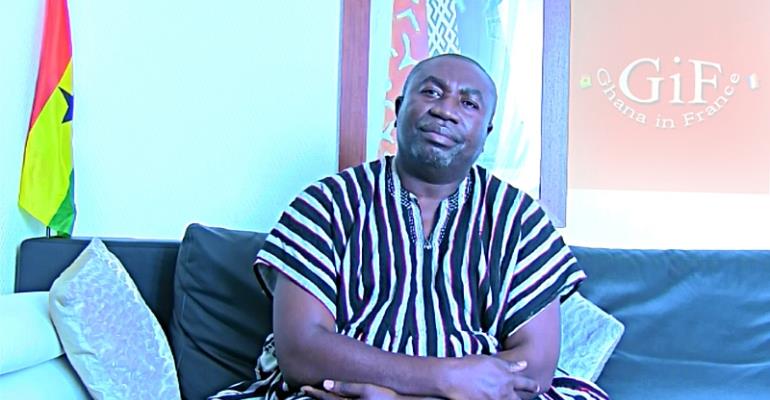 Fellow Ghanaians in France, Europe and Beyond,
2015 is over. Let us breathe it out. Inspite of whatever we went through, the year is gone with all what it carried.
Together we have entered 2016. Let us make it a year of hope for the Ghanaian diaspora to which we belong and our country Ghana.
Ghanaians abroad today, are blessed with several Ghanaian origin churches of universal connotation. We have the Church of Pentecost, the Presbyterian Church of Ghana, Bethel Prayer Ministry, Action Chapel int, Christ Apostolic Church, Christ Evangelical Church, Firm Founders,Patmos, Assemblies of God and many others.
In France, we are blessed with a Traditional Council and Paramount Chiefs representing the beauty of Ghana traditions, customs and culture. It is the same in all Ghanaian Communities across the world.
Ghanaian Youth groups have also sprung up in their numbers across the world
NPP and NDC Ghana's major political parties, are well represented here in France and abroad.
We are blessed with a Federation of Ghanaian Diaspora in Europe, a Ghanaian Community in France Council and a leading Ghanaian Community Website (ghanainfrance.com)
Replicates of these groupings and even more are in existence all over the world.Unity in our Diversity is power to Ghana.
Ghana needs to benefit from these pools of skilled, intelligent and talented generations abroad.
Ghanaians Abroad, Unity is strength.2016 is the year. Let us put the benefits of our diversity together and move forward for Ghanaians and a brighter Ghana.
Last March 2015 under my leadership, the Federation of Ghanaian Diaspora in Europe met with the Electoral Commission of Ghana in Accra over the implementation of ROPAL, this law which is supposed to permit voting rights of Ghanaians living abroad. The then Chairman(Dr. Afari Gyan) told us that we have chances of voting in 2020 if we Ghanaians abroad are able to create a solid united front for the purpose.
FEGHADE and GHACIF, have all your wishes as Ghanaians living abroad on agenda. We shall be consulting you for amplifications and with you, we shall be positively committed to Ghana and Ghana shall properly integrate its diaspora.
Promote FEGHADE wherever you find yourselves. The excellence of Ghana and its diaspora is our task for today and for the future.
We have multiple platforms, and that is why we Diasporans have become strategic agents of development – development of our Home Country Ghana and our various host countries.
Our posterity is bound to prosper. 2016 is here. Let us start building.
I wish you Solidarity!!
I wish you Love!!
I wish you Focus!!
Long live Ghana
and God bless Ghanaians.
Hon. Osei Mensah Michael(Author)
FEGHADE/GHACIF President.