Norwegian Newspaper Hits Back At AMERI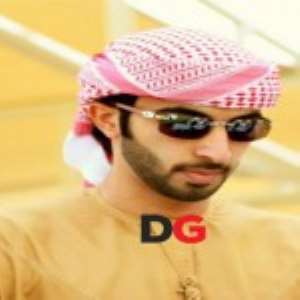 The award winning Norwegian newspaper, Verdens Gang (VG), which broke the news that AMERI Group had entered into a deal with the government of Ghana for the supply of gas turbines at exorbitant rate, has hit back at accusations that its reportage on the issue was 'false' and 'malicious.'
They also published that a Pakistani-born Norwegian, Umar Farooq Zahoors, who until August 2015, was AMERI Group's Chief Executive, is a wanted man internationally for alleged organized crime.
 
Malicious Publication
The issue of malice was imputed by Sheikh Ahmed Bin Dalmook Juma Al Maktoum, chairman of the AMERI Group, in a statement denying the Norwegian newspaper's claims about Umar Farooq Zahoors and also debunking the issue that AMERI was shortchanging Ghanaians in the deal.
Sheikh Ahmed Bin Dalmook Juma Al Maktoum then said AMERI Group was proceeding to sue the newspaper for libel.
 
Graphic Details
VG in its publication last week, had given graphic details about how the NDC government entered into the controversial deal with AMERI Energy for the supply of 10 new General Electric (GE) TM 2500 aeroderivative gas turbines at an exorbitant cost of $510 million with additional $100 million variable costs and said the gas generators have outright purchase price of $220 million.
The Norwegian newspaper described in the publication the criminal activities of Farooq and how he played a key role in the signing of the contract agreement as well as how NDC government officials, including Power Minister Dr. Kwabena Donkor, are involved in what the paper says is fraud being perpetrated on Ghanaians.
The newspaper further published that the power generating turbines were estimated to cost $220 on the international market but the NDC government was contracting them for $510 million for Ghana, excluding service and variable charges.
VG's Denial
Gard Steiro, news editor of VG, said in a statement yesterday that the newspaper had read the press release from the Dubai-based company and added that "VG can live with Sheik Ahmed Bin Dalmook Juma al Maktoum regarding our journalism as malicious. When His Highness states that we have published false accusations he should back his allegations up with facts.
"The Sheikh does not do so. The press release from AMERI Group appears to be a striking attempt to create a smokescreen. Not one single piece of information in VG's exposé is refuted."
Verifiable Facts
Mr.  Gard Steiro,"This is not surprising. Our version is both correct and verifiable."
The News Editor indicated,"VG has never claimed that Umar Farooq Zahoor is the owner of AMERI Group. We wrote that he was managing director when the $510 million contract was signed. This information comes from Ghana's energy minister and other sources. We note that AMERI Group confirms his position in its press release. No credible explanation."
Reporting Figures
Gard Steiro said VG had never stated that AMERI Group defrauded the Ghanaian authorities saying, "We have only reported figures from official documents such as minutes from the Ghanaian parliament and the contract signed by the Sheik himself. None of the figures which VG has published are disputed.
"We have only pointed out that the contract for the delivery of 10 gas turbines appears to be alarmingly expensive. So far, neither the energy minister nor AMERI Group has attempted to give VG anything like a credible explanation.
Wanted For Fraud
According to the VG News Editor, "the big issue is why the Ghanaian authorities have chosen to do business worth hundreds of millions with a man who is wanted for fraud.
"The fact is that Umar Farooq Zahoor has been charged and wanted since 2013."
By William Yaw Owusu