AMERI Deal Was Waste Of Resources – Nana Addo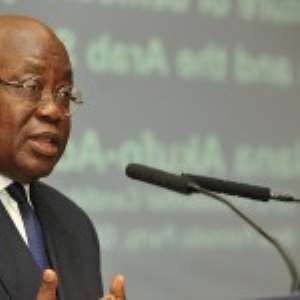 The flagbearer of the New Patriotic Party (NPP), Nana Akufo-Addo has waded into the controversial AMERI Power deal, describing it as a complete waste of the country's resources.
According to Nana Addo, the high cost of the deal could have been prevented if the Mahama-led administration had done proper due diligence.
The AMERI power turbines which is expected to supplement the nation's power generation mix has been widely criticised following an exposé by a Norwegian newspaper VG, which suggested that Ghana may have been short-changed in the deal. Several groups including the NPP have accused the government of being complicit in the deal and called for further investigations.
Meanwhile speaking on Metro TVs Good Evening Ghana program on Tuesday, Nana Addo questioned the Ameri deal. He observed that "Egypt is constructing a 1800MW power plant at a cost of $1.3 billion, Abu Dhabi is constructing a 1600MW at the cost of $1.5 billion," hence the agreement between Ghana and two companies Ameri and Karpower are questionable.
"Our Ameri deal and the Karpower together are getting us 500MW at a price of over $2 billion… You keep asking yourself why is it that every stage of public transaction process, the figure that we are generating are so much more than elsewhere?
What is it, what is going on? Why should we for 500MW of power pay half a million dollars more than a rich country like Abu Dhabi?
These are matters that we've thrown out which reinforce the discussion about corruption and absence for value for money of what we are doing in Ghana. And it is important…that is why we exist to do as opposition so we point out these things to the people," he added.
Source: Citifmonline