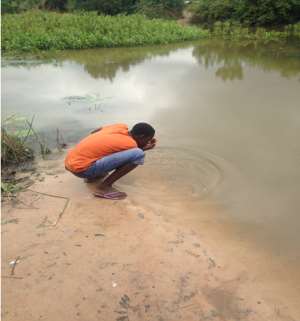 Good morning my dearest honorable and I have taken with keen interest especially on most of your projects you did for the people in the constituency but most of us were not aware of your projects until you decided to published them recently, but honorable I know this article will definitely shock readers especially as Shai-Osudoku with it capital Dodowa is in the greater Accra region so no one will expect that basic necessities of life such as water should be a problem in the 21st century but it is rather the opposite.
You see, probably, if it is another writer or researcher who wrote this, I will doubt it because I come from the Shai-Osudoku district but until I did this assignment myself. With my charity based in the shai-osudoku constituency, I decided to do this work to look at the state of the people health in shai-osudoku district.
For the past two years of our existence, the Men's Health Foundation Ghana has been organizing medical screening programs for the good people of the constituency. Most of the medical screening programs were sponsored by aspiring assembly members and individuals.
This year, the current assembly member for Odunse-Sota electoral area, Hon. Richard Tetteh Adja approached us to carry out a free medical screening program to the community members. The screening programs were conducted at four main key areas namely, Sota, Odunse, Aboya and Fiankoya.
We screen about 500 community members, children, men and women aged 18years to 95years. The screening involved random blood sugar checking, BP, Hepatitis B, breast cancer, prostate cancer and blood grouping. With the 500 members screened, 300 were women and 200 were men. Out of the 300 women screened for breast disease only 4 seen with lump in their breast and were referred to the hospital for further checkup.
About 20 made up of women and men have high sugar level ranging from 14.0-30.0mmol/l but not knowing. The most worrying aspect of their health condition is their BP level. About 90% have their blood pressure to be high and rages from 20years up wards. Most of them are aware of their BP status and are on treatment at the Dodowa Hospital and the Valley View university Hospital.
With hepatitis B, I will say that this electoral area is a cold spot for hepatitis B as only 1 positive case was detected in the 500 people screened.
I asked them what could probably be accounting for their high BP rates in this electoral area. I decided to delve into issues and move into the township. In the course of my journey to delve into their living conditions, I came across some basic things this people lack and I started crying. Well, I decided to move into action with my other media men from UTV and Ghana News Agency. The people were so happy that for the first time they have seen the media men in their community and they were saying it is a dream come true to see UTV in their community, then it means God has heard their cry and development will come to their aid.
They have no access to pipe born water, no boreholes and the river they relied on is polluted. This people lack portable water which is vital for survival as human. No borehole was even seen. Their water bodies have been polluted and they have no other option but also to even compete with animals as the animals also drink from the same river. You can see animal fecal matter in the water bodies. According to sources, they have made lots of appeal to the leaders of the shai-Osudkou yet they refused to heed to their needs. The incumbent assembly man had no option but have to resign because he realized that he has failed the people as he was unable to develop the area.
The area is also not spared as land guards also continued to raid the place, at Aboya, they complained that land guards raided their community last year and they succeeded in relocating all of them to a community around Nanoman, a nearby community in the Katamanso constituency and it took the intervention of the Police to restore calmness in the community. According to the people at Aboya, when the case happened they informed their MP, Hon. David Assumeng but he only visited them once and provide them with some relief items at Nanoman.
The indigenes who are practically farmers also don't have the financial means to carry out their farming activities and the most significant aspect is the lack of rain to help the crops grow and they have no irrigation also this put a lot of stress on them.
The youth have no job and as a result they end up doing nothing at all. Women are not spared as they keep on worrying because they don't know what they are going to eat when they day break and before going to bed.
Practically, the whole shai-osudoku constituency appears to be having the same problems. I have been to Osuwen , the home ground of the MP and other communities such as Kadjaya my research continues on their health status , this people have no health facility, not even chemical store to dispense some over the counter medication. They have to travel all the away to Dodowa or Afienya to be able to get access to medication and some of the people also because of lack of transportation fee cannot even go to town to see the doctor.
Osuwen, where the MP comes from, I was told has nothing to boast of. The living conditions appear very bad, bad road network, bad telecommunication problem. I try buying Vodafone credit but I was unable to get one and I was even told that the Vodafone credit that is been sold for about 5 cedis in Dodowa is sold for 5.50.
I bought a bottle of Malta Guinness at 3 cedis. Nothing good can be boast of with falling education standard, children don't even don't know their date of birth.
Though the Dodowa water project have been completed I was told it supply to the people in Adenta and some part in Dodowa township only.
The youth appeared very furious with their leaders and these are some of their comments
"I walk from Fiankoya to Odunse until I completed my basic and junior high secondary school. In the cause of my school days I have to buy three shoes in a year because of the walking distance and the road- A young man accounts of life at Fiankoya".
"Our leaders are heartless, careless and only visit us during when it is time for campaigning, our MP only visit us during election time. We have made lots of appeal of live in Fiankoya yet no one care- an aspiring unit committee member"
"If you think I am lying, wait and see me drinking this water from the river and then you will believe"- A young man account of the water situation
Fiankoya, a small community at the Shai-Osudoku constituency with a population of about 1,000 has been neglected by the leaders of Shai-Osudoku. The only nice building I saw at Fiankoya is a school building constructed by Accra branch of Rotary Club International and World Vision.
Life in the village is not the best in the modern era especially shai-Osoduku been a constituency in the greater Accra region should not be at this state. What actually drew my attention to write this open letter to you Hon, Is your decision to contest again to lead your people judging from the fact that you are the chairman for the parliamentary committee on works and housing and others and I stand to be corrected, what have you done or have you use your power to lobby for any work? Have you tried to use your position to bring any affordable housing project to the constituency?
Hon. All the communities that I have been through nobody seem to go with you and nobody appears to be ready to vote for you now? I don't really know that you are aware of this development in the constituency? For me, I think, judging from the way of things, you just have to resign and through your weight behind another winnable candidate. It appears you have lost touch with the grass root people!
Hon. I am an academic, researcher, author and I know you are a legislature but your position on most of the committees gives you a better platform to lobby to help developed the constituency. You have friends in parliament, ministers, business friends, Your people needs good roads, good satellite health facilities, educational funds to help the brilliant people in the constituency et al. Hon. You must do something about all the things I stated in this article . Your people are dying solely and health is a holistic approach not only medical.
If your people have employment, good housing projects, good roads, good water, good schools et al they will have sound mind and will manifest in their bodies and this is what term health.
Hon. It appears the people have lost hope in you and you must give them the previous love they gave you. Your people deserve better than drinking from rivers that animals are also drinking from! Hon. This are hard truth, but I just don't write, I do my extensive research on a subject before I write and please kindly find this pictures and let me know whether these communities are part of your constituency or not. Shai osudoku has become a failed state and your people have become endangers species as young men and women have become old because of poverty.
I have written a letter on several occasions to you to have a meeting with you but you always read political meanings into it because you have a problem with my marketing manager as his uncle is contesting you, meanwhile the letter is on the health of the people. Hon. We are all your people and you are our father in the constituency so you must have an open mind and heart to accept and listen to everyone irrespective of his or her political affiliation, educational background, profession et al.
I was really disappointed when my marketing manager told me about this development. I made this known to the presiding member because your people are rusting inside and outside because they are not getting the right nutrition their cells need to carry out its function. They are even dying young and dying early.
I entreat all reading this article to please kindly help the people in Fiankoya and other communities to provide them with portable water and other assistance. You can also contact me so we see the way forward as the people of Shai-Osudoku deserve better treatment!
Dr. Raphael Nyarkotey Obu:ND,MSc,PhD(C) is a catalyst for change in the dangme land and the author of the book "catalyst for change in the dangme land. He is currently working on his second book on the dangme land "The state of the dangme land-Are the dangme people endangered species in Ghana? He can be reach on 0500106570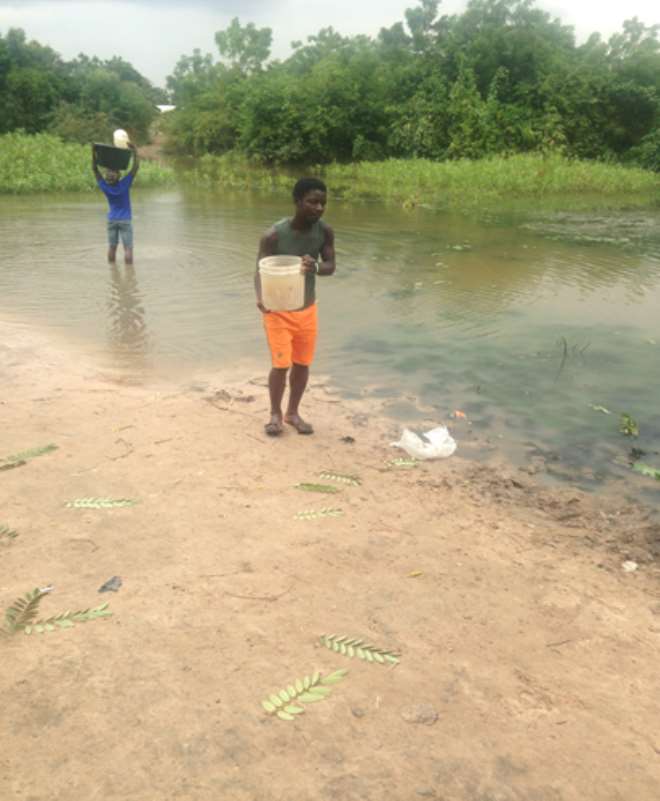 2015-09-09 180015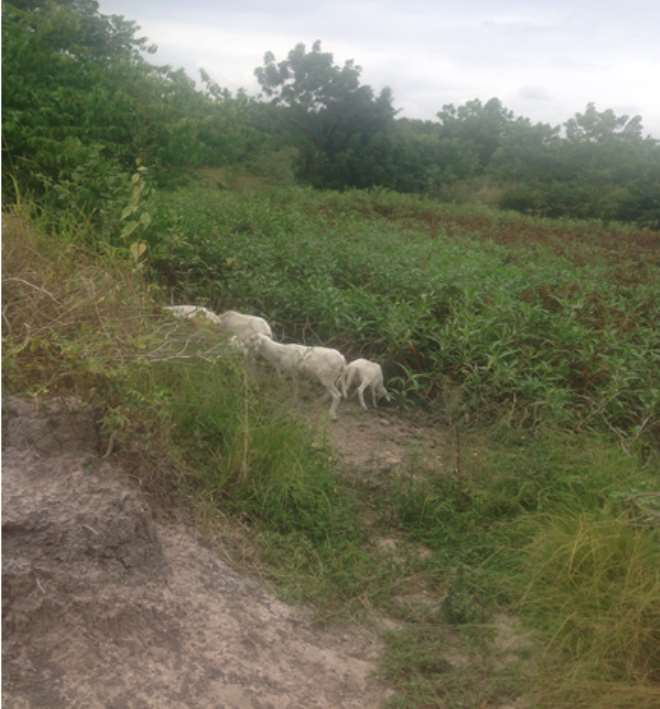 2015-09-09 180054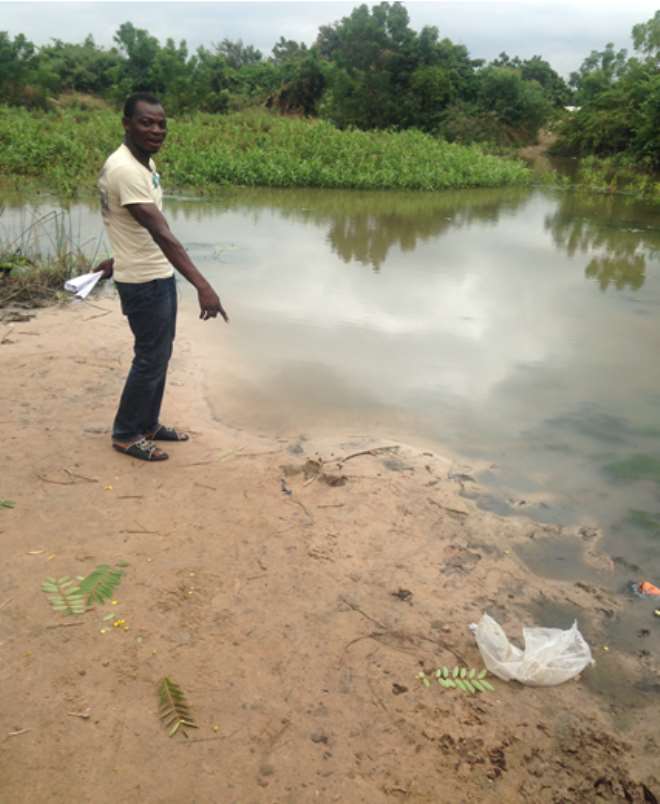 2015-09-09 180140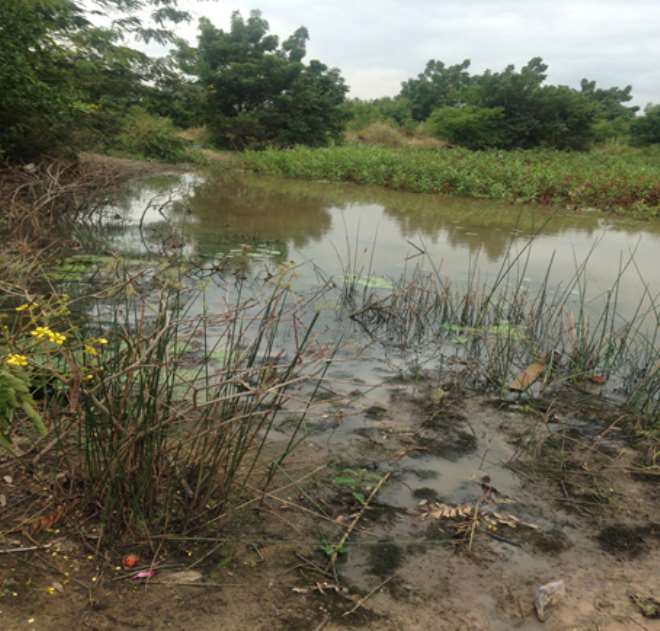 2015-09-09 180221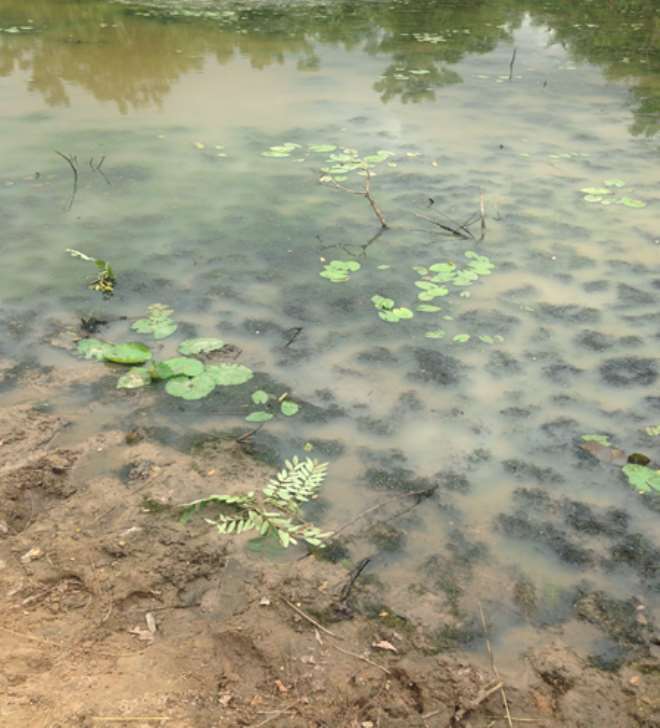 2015-09-09 180401