Solution to NPP bickering is commonsense - Appiah Menka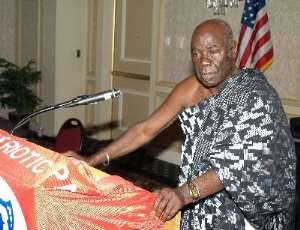 A founding father of the opposition New Patriotic Party (NPP) Mr. Appiah Menka says only commonsense can mend the cracks and close the ranks that have emerged in the party.
Worried about the ongoing wrangling in the NPP, Mr Menka said the party seriously needs unity to survive.
Recently there was an outburst from the party's General Secretary Kwabena Agyapong that aides to the flagbearer have sidelined him . This was preceded by a criminal case against top members of the party who are being investigated by the police CID for engaging in corrupt practices.
The rancour has greatly overshadowed the flagbearer's nationwide tour dubbed, "Rise and Build".
At Koforidua on Monday, the party's flagbearer Nana Akufo-Addo issued a fiat, directing party faithfuls to desist from discussing internal matters in the media as an internal power struggle deepens.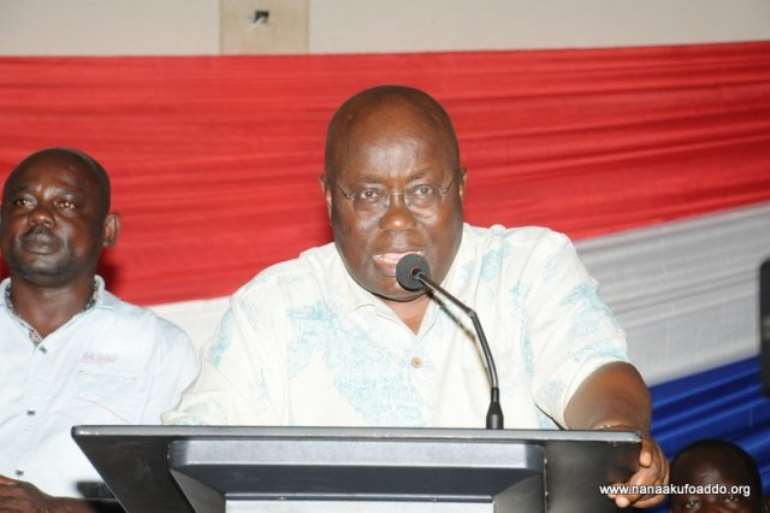 Mr. Appiah Menka told Joy News now that the presidential aspirant has spoken, everybody in the party has to listen.
He said the party needs unity to win the 2016 elections and appealed to all party members to "forget who was right or wrong" and forge ahead for victory next year.
Asked by Joy News what he suggests could be the solution to the challenges confronting the party, the founding father underscored, "the solution is common sense".
He charged all to close their ranks and follow the presidential candidate.
"No party in the world is governed by text-book democratic system," he said, "somebody must be supreme and that persons is the presidential candidate".
Mr. Appiah Menka advised NPP: "If we go the way we are going now, it would not be in the interest of the party and the nation. Nana Akufo-Addo has spoken and we should all listen to Nana Akufo-Addo the presidential candidate. No member of the party can override what he has said."