Buhari Is Game-Changer -Says Freddie Blay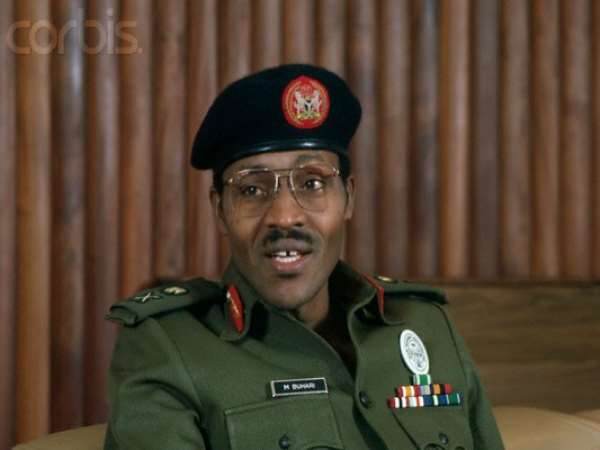 Publisher of the DAILY GUIDE, Hon. Freddie Blay, has stated that President-Elect General Muhammadu buhari is a game-changer whose success as leader of Nigeria would impact positively on Africa's forward march.
'The new leader must not fail in his bid to change the lot of Nigeria and reduce the incidence of corruption which has affected the fortunes of Africa's most populous and one of the richest nations,' he underscored.
He made the comments when a delegation of the Ghana Chapter of the All Progressives Congress (APC), led by their chairman, Michelleti, called at the offices of the DAILY GUIDE soon after their arrival from Abuja where they went for the Nigerian polls.
Hon. Blay said, 'We pray that General Buhari succeeds, especially since Nigeria and Ghana are both faced with the canker of corruption. When you are benefitting from corruption you do not see it. Nigeria should have gone beyond her current level of development but for corruption.
Ghana too has not been spared the effects of corruption. When we say we support Buhari it is because he is a game changer and critical for the forward march of Africa. We are all fed up with the spate of corruption eating deep into the fabric of our countries.'
He said DAILY GUIDE does not need to be congratulated on its support of General Buhari. 'It is a duty,' he said.
Hon. Blay, a former Deputy Speaker of Ghana's Parliament, told his guests that APC should desist from the temptation to retaliate for the atrocities meted out on them by the PDP. 'Let General Buhari and his government temper justice with mercy.
General Buhari's victory is a sign of what is to come. If he succeeds we too will be blessed with a similar fate in Ghana,' he expressed.
A few weeks ago when the same delegation called on him, Mr Blay said Nigeria needed General Buhari to sweep the country of the corruption which had become a cornerstone of the country as it has Ghana.
Secretary of the Ghana Chapter of the APC, Elder Nnamdi Okogbue, told his hosts, 'I want to thank you people for the support you have given us. God has spoken. God is using the old men - as it is being seen with the election of septuagenarians – to lead countries which are suffering th
effects of corruption. In Nigeria $20 billion has gone missing.'
The welfare officer, Ibrahim Iddrisu, also expressed gratitude to DAILY GUIDE for the support and thanked God for listening to their prayers for a change of leadership in Nigeria.
Chairman Micheletti thanked the paper for what he described as immense support for an APC victory. Ibez Mako Orkinkweke, also an executive of the Ghana Chapter of the party, was part of the delegation.
BY A.R. Gomda