Egypt sets new Morsi espionage trial for Feb 15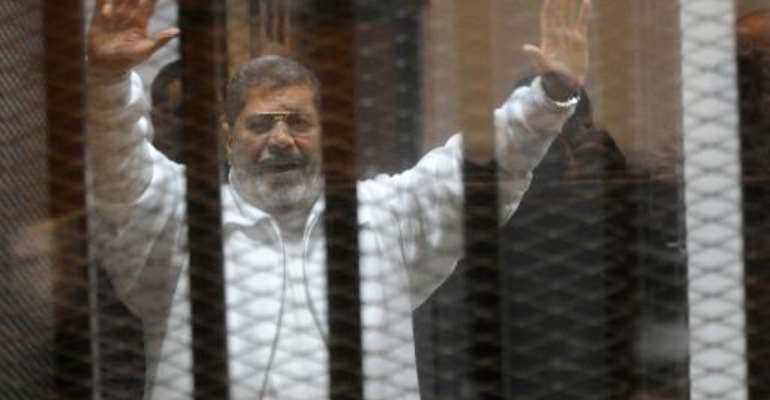 Cairo (AFP) - Egypt's ousted president Mohamed Morsi faces a new espionage trial on February 15 on charges of leaking "classified documents" to Qatar and Al-Jazeera television, a judicial source said Monday.
Morsi, ousted in July 2013 by the army, is already facing three other trials, including another case of alleged espionage, and could face the death penalty if ruled guilty.
In the new espionage trial, Morsi, Egypt's first freely elected president, and nine others are accused of "handing over to Qatari intelligence documents linked to national security in exchange for one million dollars," a prosecution statement said.
It said the case against the suspects, of whom seven are in custody, represented "the biggest act of treason and espionage" ever carried out against Egypt.
Morsi is facing three other trials -- inciting the killing of protesters in clashes outside a presidential palace, conspiring to destabilise Egypt involving foreign powers, and attacking police stations during a jailbreak in the 2011 uprising against longtime president Hosni Mubarak.
Trials against Morsi and several leaders of his blacklisted Muslim Brotherhood are part of a crackdown targeting his supporters that has left hundreds dead, thousands jailed and hundreds sentenced to death after speedy trials.
Qatar, where the broadcaster Al-Jazeera is based, had always supported Morsi and his Muslim Brotherhood, which posted strong electoral gains after Mubarak's ouster.
After his successor Morsi was also toppled, however, the authorities banned the Brotherhood as a "terrorist organisation".