Vivo Energy, Bosch Sign Pan-African Agreement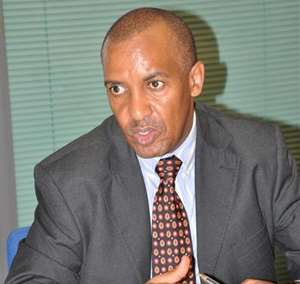 David Mureithi 
David Mureithi 
Vivo Energy, the company that distributes and markets Shell products in 16 African markets and Bosch, the German leading engineering and automotive aftermarket supplier, announced a pan-African agreement to expand the companies' footprint in providing services to their growing customer base.
Through the partnership, Vivo Energy and Bosch will bring together their respective expertise in the areas of automotive spare parts and services, and retail distribution of oil products.
The automotive aftermarket division of Bosch Middle East and Africa will distribute commodities such as batteries, filters, wiper blades and spark plugs, and quick service test equipment, including air conditioning and battery tester/chargers to selected Shell service stations operated by Vivo Energy.
In addition, the German automotive aftermarket supplier will market the Bosch Car Service (BCS) or Express Car Service (ECS) concepts at selected Shell service stations.
Vivo Energy operates over 1,430 Shell branded service stations across Africa and aims to be the most respected energy company in Africa.
Through the Bosch automotive aftermarket local distributors, this initiative will be progressively rolled out, starting towards the end of 2014 on selected sites where there is sufficient market demand in all the countries where Vivo Energy operates a retail network.
David Mureithi, Executive Vice President Supply & Marketing at Vivo Energy, stated: 'This partnership confirms Vivo Energy's objective to continuously bring innovative solutions to our growing number of customers. This is a great opportunity to create a deeper connection with our customers by taking enhanced care of their vehicles.
'We are confident that together with Bosch, we shall remain at the forefront and offer our customers world-class automotive services and spare parts at Shell service stations.'
Andreas Bodemer, Vice President of Bosch Middle East and Africa said: 'As part of our efforts to reach the maximum of car drivers in the region with our excellent services, we are expanding our operation channels via important strategic partnerships. We are delighted to sign an agreement with such a professional partner as Vivo Energy, which will allow us both to enjoy a wider presence in various fast growing markets.'
A business desk report