Parliament begins probe into Bagbin's corruption allegation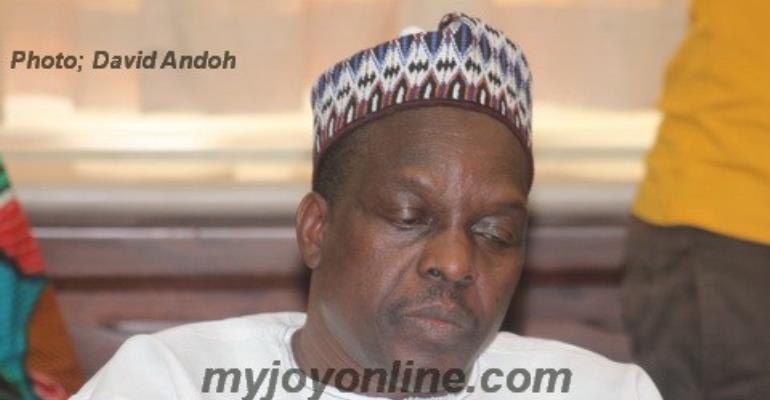 The leadership of Parliament has unanimously agreed to investigate allegations of bribery levelled against Members of Parliaments (MPs) by former Majority Leader, Alban Bagbin.
Mr. Bagbin  accused MPs of taking bribes http://graphic.com.gh/news/politics/19041-mps-take-bribes-bagbin-confirms-in-koforidua.html  at a two-day seminar in Koforidua organised by the Business Sector Advocacy Challenge (BUSAC) Fund.
Mr. Bagbin said: "The reality is that MPs are Ghanaians and there is evidence that some MPs take bribes and come to the floor and try to articulate the views of their sponsors".
His comments have drawn calls from civil society organizations for the Commission on Human Rights and Administrative Justice (CHRAJ) to initiate investigations into the claims against MPs.
Joy News' Parliamentary Correspondent, Elton John Brobbey reports Tuesday that Second Deputy Speaker, Joe Ghartey has agreed to a request to haul the governing National Democratic Congress (NDC) MP for Nadowli-Kaleo constituency before the Privileges Committee.
The request was put through by MP for Shai Osudoku, David Tetteh Asuming. He insisted the allegation casts a slur on the image of the House and therefore needed to be investigated.
Majority Leader, Dr. Benjamin Kumbuor, who requested for a closed door meeting on the matter said, the required administrative procedure expected to be done, has already been set in motion.
Mr. Bagbin, who was not in Parliament today, will thus be compelled to appear before the privileges committee to answer questions over the allegations, Elton reported.