21 February 2014
|
General News
Give Your Patrons Value For Their Money—Tourism Minister Tells Hospitality Service Groups
Office Of The Minister Of Tourism, Culture & Creative Arts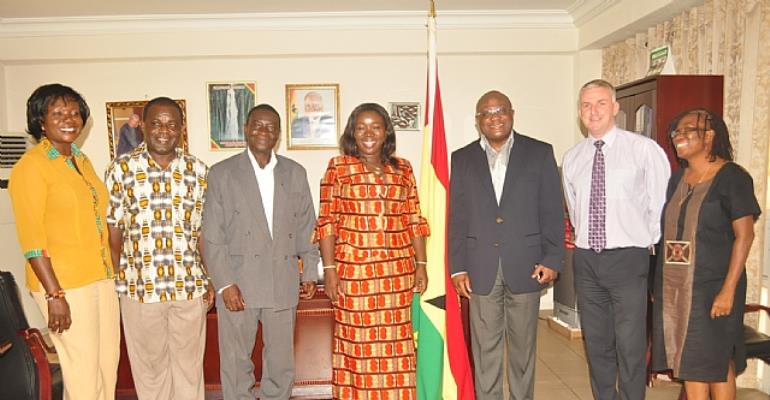 The Minister of Tourism, Culture and Creative Arts, Hon Mrs. Elizabeth Ofosu-Adjare has observed that Ghanaians have become sophisticated and have an appreciation for standard and quality service. She is therefore calling on tourism service providers, especially hotels, to take into account this changing trend and give patrons value for their money.
Mrs. Ofosu-Adjare gave the advice when the Ghana Hoteliers Association (GHA) presented a draft hotel service standards document to her. The document seeks to outline policies and procedures to regulate the activities of member hotels throughout the country. The standards document is expected to harmonise service operations in the hotel facilities; thereby improving quality of service delivery and consequently, guests' satisfaction.
Delivering the document to the Minister, Mr. Herbert Acquaye, President of the Ghana Hotels Association noted that the guidelines could even serve as criteria to assist the industry regulators such as the Ghana Tourism Authority, Environmental Protection Agency and the Food and Drugs Authority among others during their inspections of hotel facilities. He was grateful to the BUSAC Fund for providing funding for the project.
Giving a background to the project, Dr. Mensah Ansah, a tourism and hospitality consultant, said implementation of the service standards would help the Ghana Tourism Authority (GTA) to evolve new criteria for inspections and grading; serve as a benchmark to guide various grades of hotels to produce appropriate policies and procedures, develop simplified regimes for regulators' inspection, grading and granting of permits; as well as improve service delivery and patronage

BOAKYE-BOATENG PRINCE
HEAD, PUBLIC RELATIONS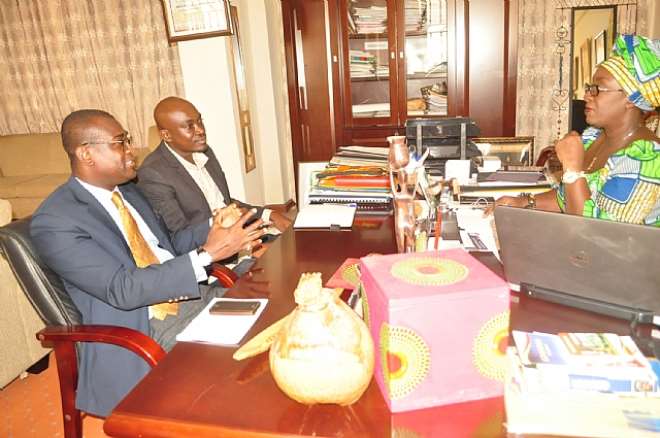 HON DZIFA GOMASHIE, DEPUTY MINISTER OF TOURISM, CULTURE AND CREATIVE ARTS MAKING A POINT TO THE EVENT ORGANISERS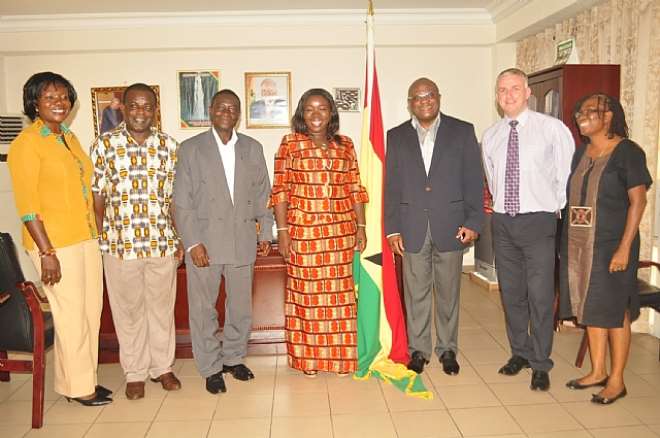 HON ELIZABETH OFOSU-ADJARE IN A GROUP PHOTOGRAPH WITH THE DELEGATION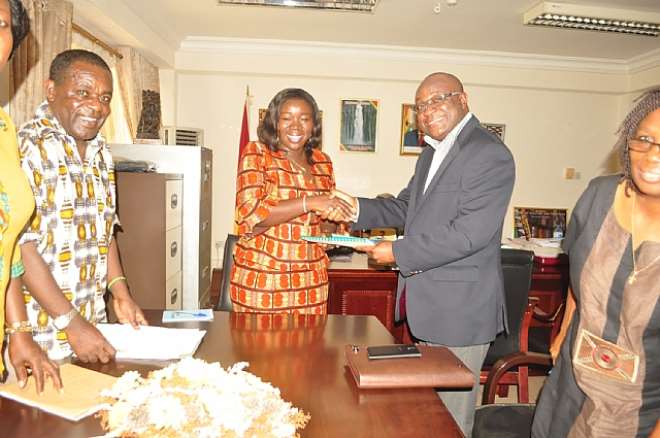 MR. HERBERT ACQUAYE, PRESIDENT OF THE GHANA HOTELS ASSOCIATION PRESENTING THE REPORT TO HON ELIZABETH OFOSU-ADJARE, MINISTER FOR TOURISM