Former S.Sudan detainees will not be party to peace talks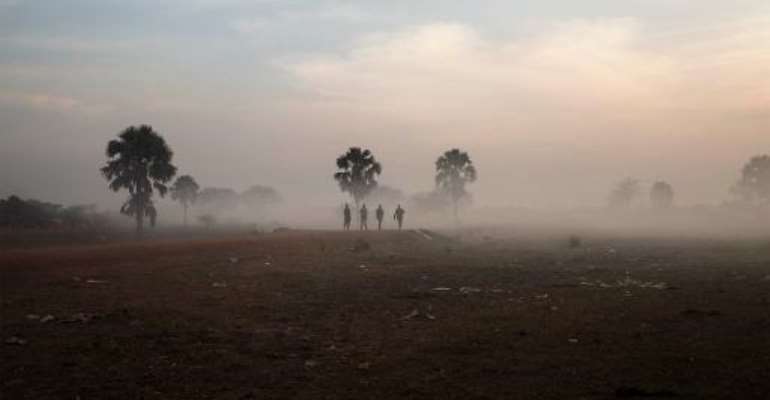 Addis Ababa (AFP) - Former detainees accused of a coup attempt in South Sudan said Thursday they will be present at peace talks between the government and rebels, but not sit in as a negotiating party.
"Us being a third party is not going to complicate the talks. On the contrary I think it's going to be an added value to the talks," said former cabinet minister Deng Alor, referring to the group of seven prisoners released at the end of January.
Fighting between forces loyal to South Sudanese President Salva Kiir and former vice president Riek Machar erupted on December 15, sparking heavy clashes across the country that have left thousands dead and displaced close to 900,000 people.
The group of detainees, who were freed as part of a ceasefire agreement, said they are not aligned with the rebels because they were not involved in the armed conflict, but that they opposed the government because of its "lack of democracy", Alor said.
Kiir jailed 11 senior party members after fighting erupted, accusing them of plotting a coup. Four remain in prison in Juba.
The warring parties signed a shaky ceasefire on January 23, which included a call to release all detainees to participate in the second round of peace talks that opened this week in the Ethiopian capital.
Alor said the release of the remaining four was crucial for the success of the new round of talks, aimed at forging a lasting political solution to the crisis.
"The release of the four is a must for the success of these talks because you know this is the first violation of the agreement that was signed between the government and the (opposition)," he said.
Direct talks, brokered by regional bloc IGAD, are expected to take place in the coming days in the resort town Debre Zeyt, 50 kilometres (31 miles) south of Addis Ababa.