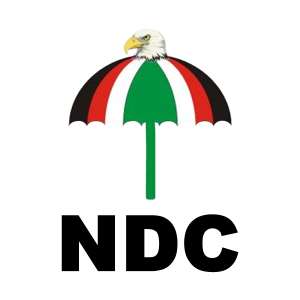 Recent information reaching me indicate that some of the youth of the Juaboso Constituency and their counterparts from other parts of Sehwiman are contemplating defecting to other political parties because they think that the alacrity at which the National Democratic Congress is performing is not fast enough for them. This information alone I can stick my neck out and defend the people of Juaboso Constituency that they have never conceived any idea of defection let alone to voice it out to the hearing of any descendant of Adam and Eve.
On the other hand if they are contemplating defection, then my brotherly advice is that they should cast their burden onto NDC for he cares for them. They must sit down and ponder over the Myanmar proverb that says "it is only when a new government comes to power do you learn to appreciate the values of the old one" or the Dutch proverb that says "the cow does not know the value of her tail till she lost it"
Many at times, people forget their past easily and give in to sugar coated promises of disgruntled politicians who have nothing to offer them. These disgruntled politicians only promise to send them to the sugar Candy Mountains where the inhabitants over there enjoy sugar, milk and honey all year round at no cost. Others promise their listeners the Moon and the stars when in the actual sense they do not have their space Jackets ready.
Now the people of Juaboso Constituency I just want to take you back to the memory line so that you do not let our opponents throw dust into your eyes and you can give the National Democratic Congress your unflinching support.
Before February 2006, the travelling time from Sehwi Benchema Barrier to Wiawso, a distance of 44 kilometers was four hours but before the end of 2008 NDC government had fixed the problem and the travelling time had reduced drastically to35 minutes. Do not lose sight of the fact that Timber Companies like Glistens and Kuffour timbers had hauled timber on our road without doing anything to help us, not even a HALF KILOMETER of our roads which the Late Prof. Adu Boahen described as Wansan Kwan (Deer track)" Sehwifoo mokwan se Wansan Kwan-people of Sehwi, your road can best be compared to that of a Deer track. NDC government deserves a pat on the shoulder.
During the stewardship of the National Democratic Congress, Health care in Sehwiman has received a very big boast. Sehwi Juaboso Constituency has a District Hospital at the Constituency headquarters. Beside that the following towns in Sehwiman can boast of Community- Based Health Planning and Services Compound (CHIPS) Agyemandiem,Asempaneye, Ahunkwa, Akontombra, Bechiwa,Chorichori, Essam,Kofikrom,Kantankrobo,Nkwadum, Sayerano(my holy Village),Wansampo Brampa,and etc. Is that not great? And you are allowing people who cannot even organize their homes to throw dust into your eyes?
Look at the time when NPP was in power and Sehwiman had one of her own sons from Wiawso as the Minister for Health, an Ultra-Modern Hospital we build at Sehwi Wiawso before we (NDC) went into Opposition had no Medical doctor to man it but that particular minister's private hospital had two Medical doctors manning it and now that they are in Opposition they are promising to send you to the Sugar Candy mountains and you want to believe them.
I have already written a lot about education in my previous articles but I just want you to cast your minds back to the 1980's when Sehwiman had only Bibiani, Wiawso Secondary Schools and Wiawso Training College known as the Legon of the West as the only institutions of higher learning which was woefully inadequate to satisfy the youth of our area, they travelled the length and breadth of the country to satisfy their academic curiosity.
The National Democratic Congress knowing that education is the engine that drives much economic development, so becoming educated is probably the most significant means for personal success has brought education to our doorsteps by building many Senior High Schools (SHS) in Sehwiman. All these go a long way to show how the National Democratic Congress cares about Sehwiman.
AS an indigenous Sehwi, born to indigenous Sehwi parents from Agyemandiem and Sayerano and also schooled at Sehwi Sayerano DC and Benchema Anglican Middle Schools, I know what I am talking about so let our faith in the National Democratic Congress remain as constant as the Northern star.
As my style of writing is, I do not leave my readers without giving practical examples of events for them to analysis and make informed choices so I will give you one practical example which occurred to me and has made me to die for the National Democratic Congress at all times.
I remember that in 1999, mid-month at the tail end of that year, I had gone to Kumasi Suami Magazine to fix my car. A middle aged fitter as we called them in our part of the world, came and engaged the person working on my car in a conversation .In their conversation, the fitter who engaged my fitter said " Charlie, you are more than blessed to get a job. For me I have not had a single job for the past three weeks. I have no one to curse than the NDC government".
When my fitter asked him why, his response was that President Rawlings NDC government had sent electricity to the uncivilized Sehwis and now they do not send their cars to Kumasi for repairs and he and his family were suffering. He added that he was reliably informed that Sehwi people do their own car body works and other maintenances at Wiawso, Asawinso and Bibiani. His prayer was for NPP to come to power so that they can take control of everything so that he and his family can enjoy. When my fitter signaled him that I am a Sehwi and a Military Police Corporal, he ran away as fast as his tiny legs could carry his improper fractioned body.
As a good citizen of Sehwiman what would you have done if you were in my shoes at that moment? Do you want to follow a party who does not care about you? I leave that to your own judgment.
Finally bear in mind that" if you allow anyone to dictate the diameter of your mind he will control the circumference of your activities", therefore do not let any Party or executive member push you to leave the party you have fought for all these years.
Long live Ghana, Long live NDC, and long live Juaboso Constituency
Eye zo, eye za.