The Cry Of A Concerned Ghanaian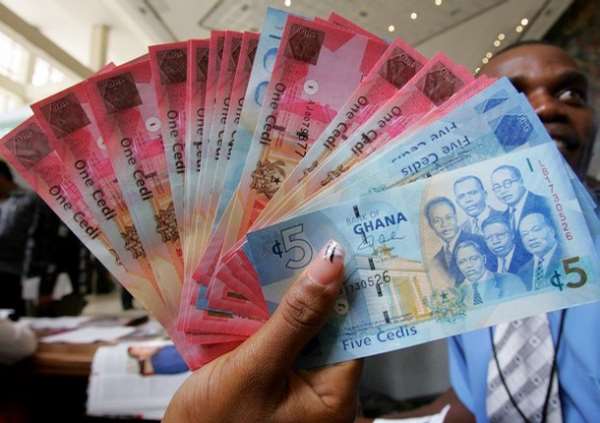 When was the last time you really felt that this nation has a plan and is really heading towards the Promised Land, as an objective Ghanaian?
Today is not the day for partisan politics. It is time we reflected genuinely on the manner in which this country has been run. It is time we stopped pretending that all is well, once it is our party in government, while we suffer.
Ghanaians have been told incessantly in recent times that a whopping 60%, or just around that figure, of the taxes we pay go to settle the salaries of workers on the state's payroll.
Not surprisingly though, we have not been told how much of it goes into the invisible pockets of the so-called leaders of this country from the Executive through the Legislature to the public service.
Is it also surprising that government is quick to cite 'no money' when it comes to the development of Ghana and the payment of the salaries and allowances of the average Ghanaian worker but that excuse is thrown to the dogs when money has to be spent on government and government's party's functionaries?
Have we thought about the number of schools and health posts the 950 million Ghana cedis blown on GYEEDA, in various fishy deals, could have built? Be frank to yourself, what have you done or planned to do to ensure that the GYEEDA money belonging to you and I, that has been used to bankroll the extravagance of some greedy few of our society would be raked back in and used to solve real problems facing our country and communities?
Are we not just interested in talking about it? Have you yet realized the defeatist approach in just getting scapegoats for the crime but not our money back? While we talk about it, some pupils are going back home because it is drizzling and their classrooms are still under trees while another woman in labour is dying as a result of complications because the nearest health center is so many kilometres away from her community .
Most Ghanaians are relaxed because they are uneducated about Governance. Imagine, as a banker you are entitled to a salary of 2000 cedis but because money is needed for development of our country, 500 cedis is deducted as taxes every month.
We give power to one person and his team to effectively manage this money for us. After 5 years, the road in your area is still not tarred. You keep paying road tolls yet you continue to see the same potholes on the same road, with the only difference being that they have slowly developed into manholes. When it rains, you have to roll your trousers up or become a seagull.
There is no clinic or maternity home in your area. You have to travel miles away just to enjoy some kind of social facility or the another; yet the taxes, (your money) are used to buy expensive cars for ministers, members of parliament and hold lavish receptions for them. The taxes, (your money) are used to grow trees that do not grow. It is your money, my dear Ghanaian. It is the money meant for development and to improve your well-being. It is your sweat. You have been robbed for a long time and it shouldn't take you any more time to realise this.
As for me, I will not sit aloof and remain indifferent. That will be weird and indeed hypocritical. I will keep demanding that my tax ,as well as that of my whole family, should be used to make our lives better. We all deserve to enjoy the right to have our lives bettered. The people deserve that as a whole, not just the FEW who currently do BECAUSE OF THEIR POLITICAL AFFILIATION. How long must one's welfare status depend on how close he or she is to the hierarchy of this or that political party ? But in the end however, the biggest question is, how far can I fight for this right if I am alone?
Nana Esi Ocran
STAND Out, BRAND Yourself