Anti graft campaigners disapprove P.V. Obeng-led advisory team on GYEEDA report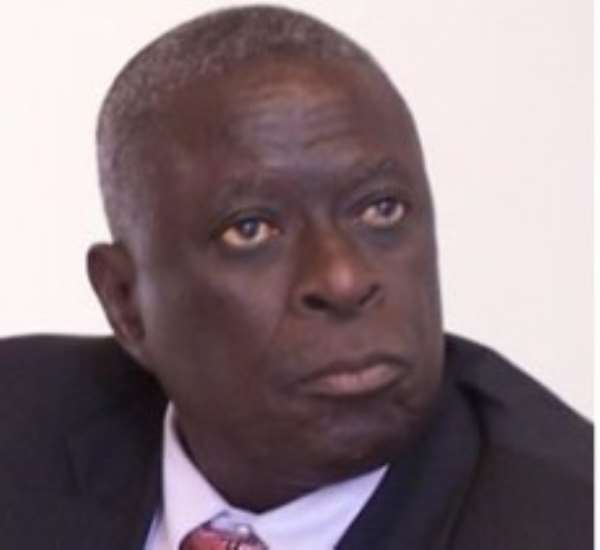 Dr P.V Obeng
Anti graft campaigners have expressed disapproval at President John Mahama's decision to appoint an advisory team led by Mr. Paul Victor Obeng on an investigative report on the Ghana Youth Employment and Entrepreneurial Development Agency (GYEEDA).
The Ghana Integrity Initiative (GII) says the President's decision to constitute another team on the report, is a disappointing attempt to prevent state institutions from carrying out their mandate.
According to GII, institutions such as the Attorney-General's Department must be made to pursue and prosecute persons and institutions indicted in the report.
But Programmes Manager of the Ghana Integrity Initiative, Linda Ofori Kwafo, Joy News says although it is commendable that the President has started work on the GYEEDA report, the approach is wrong.
Madam Ofori-Kwafo wondered the point in instituting another team to review the findings, conclusions and recommendations of a report put together by a similar team.
She said the advice proffered in the GYEEDA report are not mere recommendations but by law, they are binding - stressing the need for the President to expeditiously carry them out.
In the view of the GII Programmes Manager, any advice from the new P.V. Obeng-led team has the same status as those by the six-member team that worked on the GYEEDA investigative report - indicating this new team is a duplication of functions and a waste of time.
She further advised the President to delineate the restructuring of GYEEDA from the prosecution of persons fingered in the report.
She said if this is not done, the criminal aspect of the report will be submerged with attempts to restructure the Agency, which may take several months.
President Mahama appointed senior advisor P. V Obeng to lead a team to review the investigative committee's report, which was submitted to him two weeks ago.
Other people have said the President is not committed to implementing the stern recommendations in the report.
Frank Annor Dompreh, Member of Parliament for Nsawam Adoagyir, said the failure of the President to release the report and the subsequent setting up of a new team to review the report shows his lack of commitment to fighting corruption.
Madam Ofori-Kwafo also advised the President to at least make public the findings of the report, even if the recommendations won't be published.