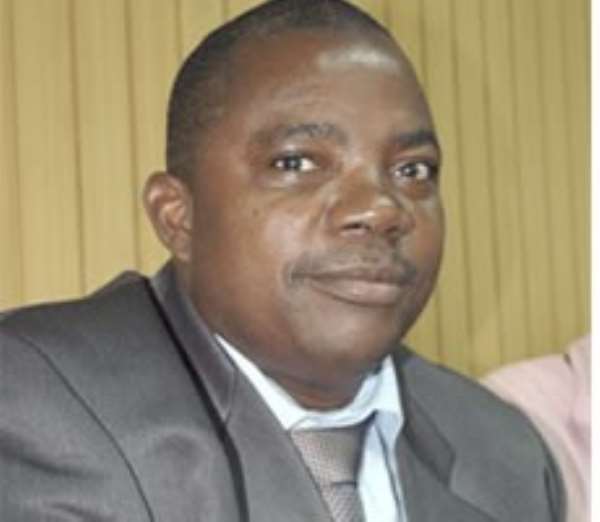 Ransford Tetteh, Daily Graphic Editor
The Graphic Communications Group Limited (GCGL) has lodged a formal complaint with the National Media Commission (NMC) against Ms Samia Yaba Nkrumah, the National Chairperson of the Convention People's Party (CPP) and its Communications Director, Nii Armah Akomfrah, for making false allegations against the Group.
The complaint is in accordance with Clause 13 (1) of the NMC Law 1993, (Act 449).
The two accused the GCGL of false allegations of unprofessional and unethical conduct, as well as distortion of facts and bribery against journalists of the company.
Their accusations stemmed out of a Daily Graphic publication on Thursday, June 20, 2013 of a story based on a report of a fact-finding committee of the CPP which investigated the mobilisation and disbursement of funds during the 2012 general election.
The story was headlined "CPP Chases GH¢700,000 Campaign Cash Meant for Election 2012".
According to the complaint signed by the Director of Newspapers of the GCGL, Mr Yaw Boadu-Ayeboafoh, the story was based on the observations, findings and conclusions of the committee, which report was presented to the national chairperson of the party and duly signed by members of the committee.
"Before the publication, our reporter, Sebastian Syme, made attempts to reach Ms Samia Nkrumah, the national chair of the party, who was more interested in the source of the information rather than her position on the matter," it said.
Among other things, the report noted that "The committee found that a lack of trust among leadership based on their unwillingness to disclose the amounts received and sources of funds made it difficult for proper accounting records to be kept and rendered to the central committee".
The report added that, "The written responses and subsequent interviews with the chairperson, the General Secretary, 1st Vice-Chairperson and the 2012 presidential candidate reflect a common trend where elected leadership believe that they can appropriate donations, monies and any resources received in their official capacity as personal items".
According to the committee, it based its conclusions on the provisions of the constitution of the CPP, specifically articles 98, 107 and 109 and the oaths of office taken by each official.
Nii Armah Akomfrah, for his part, did not only claim on Radio XYZ online.com that huge sums of money were paid to journalists at the Daily Graphic to do what they did, but also described the story as "most shameful day in the history of journalism at the Daily Graphic."
"We are innocent of the accusations levelled against us since our story is a true reflection and interpretation of the report of the committee, which seriously indicted the leadership of the party," the complaint said.
The reliefs the GCGL is seeking from the NMC are for the CPP to retract the accusations of unprofessionalism, unethical behaviour and distortion of facts, withdrawal of allegations of bribery, apology for false allegations and any other relief the NMC will deem necessary.