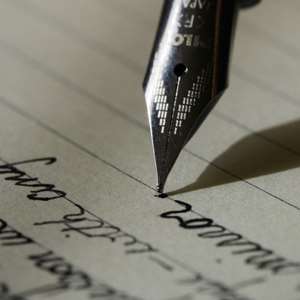 Hans Gruner, born on March 10 1865 in Wahrenbrück was a German explorer of Africa and colonial official in Togo
Gruner studied in Jena and Freiburg, general science and business from 1887 to 1891 in particular, chemistry , mineralogy , geology and worked on the Observatories in Leipzig and Jena . He graduated from the Dr. phil.
In 1892, Gruner received from the German government an order to man the military post at Misahöhe in the then German Togoland and convert it into a scientific research station.
German colonial cartography
Cartography in the era of the German Empire from 1871 until 1918 included the entire range of tasks, from base surveying and topographic reconnaissance in the colonies, preparation of cartographic drafts to copper/stone engraving and map reproduction. This term also covered the products resulting from those activities (e.g. expedition maps, official topographic maps, thematic maps, nautical charts, atlas maps).

Hans Gruner arrived in Togo in 1892 and became the head of the station Misahöhe.
Doctor of Philosophy, Lieutenant Reserve Gruner, is still famous in Togo for his remarkable knowledge of ewe customs. He was appointed head of the German expedition to the hinterland of Togo (Togo-Hinterland-Expedition ") from 1894 to 1895 and became the initiator of most treaties with sovereign states within the country that led to the negotiations for the formation of the German territorial Togo.
In 1913, Dr. Hans Gruner, assisted by Paul Sprigade, surveyed and prepared a map to show the boundaries of the six nation states of Nkonya, Alavanyo, Gbi Santrokofi, Akpafu and Bowiri surrounding the Togo Plateau.
He titled it 'Karte des sechsherrenstockes' or 'bisher Kunjagebirge genannt'
The map was printed and published in Berlin, Germany in 1913.
Details of the map were published in the 'Mitteilungen aus den deutschen Schutzgebieten, Kt. 3 zu Bd. XXVI, 1913, 2. Heft' as well as the No. 2 Issue of Bulletin of the American Geographical Society, Volume 46, 1914.
Each Head-Chief of Gbi, Santrokofi, Akpafu, Bowiri, Nkonya andAlavanyo was given a copy of the map for their guidance.
Copies of the map are in the custody of the following archives and libraries:
Bibliothèque nationale de France, BnF Paris, 75013 France
Bayerische Staatsbibliothek, München, D-80539 Germany
The British Library, Wetherby, West Yorkshire
The British Library, St Pancras, London
The National Archives, Kew, Richmond, Surrey
The usefulness of especially, the Gruner Map of 1913 and other maps made for the German Togoland cannot be overemphasized.
It has served as the bases for the determination and settlement of numerous land and boundary disputes from Sansane Mangu through Kete-Krachi, Kpando, Kpalime, Ho, Misahohe to Lome; including the case of Divisional Chief Gbogbolulu of Vakpo etc. versus Head Chief Hodo of Anfoega, etc (7. W.A.C.A. 164) and especially, the Alavanyo and Nkonya boundary disputes where the authenticity and accuracy of the map establishing the boundaries of the six nation states had been confirmed by the following Justices in their respective court rulings:
1. Norton Jones, 1931, Togo Plateau Forest Reserve Settlement Commissioner. He wrote this about Dr. Gruner's 1913 Map to The Colonial Secretary, Victoriaborg, Accra in his May, 1931 Report of The Reserve Settlement Commission; 'There are in this Reserve, parts of six Divisions. Their boundaries in the past formed the subject of an exhaustive enquiry at the hands of a German Commissioner, whose name is still a household word with the people, Dr. Gruner. By infinite patience and laborious care, he had investigated, laid down on the ground and set forth on a detailed plan, the boundaries between these Divisions (Gbi, Santrokofi, Akpafu, Bowiri, Nkonya and Alavanyo)'
2. Justice Van Lare, High Court, Accra, 1957 (case No. Tr. L 19/53 )
3. His Lordship GRANVILLE SHARP J. A.(presiding) Court of Appeal, Accra; with C. S. Acolatse and H. O. Smith 1959 (Suit No. 12/59)
4. Justice G. R. Mc Vane Francois 1970, High Court, Ho - Suit No. 28-35/61, 1970
5. Justice J. A. Amissah (Presiding), Kingsley Nyinah and J. A. Annan 1975, Court of Appeal, Accra (Suit No. 112/74)
6. Justice Cecilia Koranteng Adow, High Court, Accra; Miscellaneous matter No. 91/1980
Hans Gruner was one of the first German colonial administrators to roam almost all of the German Togo. By contrast, despite his doctorate in philosophy that made him - a priori - rather an intellectual, he has very little published about his scientific contributions to Togo where he lived almost continuously from 1892 to 1914. Hans Gruner married an Ewe woman, Nutsua Kuma-Tokpli from Kloto, Togo who gave birth to two sons, Johannes Kodjo Gruner and Hans Komla Gruner.
He was taken prisoner by the French in 1914, after the lost battle for the defence of the German telegraph station at Kamina, in the high plains of Togo. He was released a few months later and he returned to Germany.
Dr. Hans Gruner died on August 6 1943 in Jena.
Paul Sprigade who assisted Dr. Gruner in his map work, died on March 17th, 1928.
May their souls rest in Peace.
Tribute has to be paid to Paul Sprigade, in particular, the Chief Cartographer responsible for Togo;
'his name will be entered in golden letters into the book of German colonial sciences'
'Along with Max Moisel he built up
an enormous piece of work that will always remain a
glorious chapter in the history of German spirit and German colonial cartography'