WE WILL STOP ISRAEL PILGRIMAGE IF…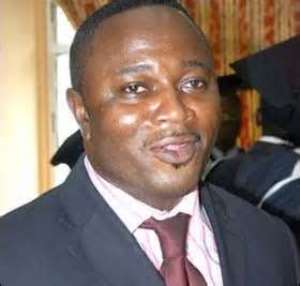 President John Dramani Mahama, on Tuesday, waded into the ongoing controversy over the alleged government-facilitated pilgrimage of some 200 Pastors to Israel by categorically stating that government is ready to abandon the trip if the pastors decline the offer.
Speaking on the issue for the first time, President Mahama emphatically denied before the pastors selected for Israeli pilgrimage that government is sponsoring the trip.
'Unfortunately the whole intent has been misunderstood and it has created some negatives. The circumstances under which various church groups are writing and saying we don't want to participate; we will take what you want if we should abandon it, we will just tell the private sponsors that unfortunately the church groups are not interested.
'So that they deal directly with you, government will play no part in facilitating it or something… so I want to get your own idea about it,' he asked.The government, through the Minister of Youth and Sports, Mr Elvis AfriyieAnkrah, invited leaders of Christian churches to elect members to join a pilgrimage to Jerusalem, for which the government had obtained sponsorship.
The letter of February, 15, 2013 gave 200 slots in all and was written to all identifiable Christian groups, including the GCBC, the Christian Council, the Ghana Pentecostal Council, the Ghana National Association of Christian and Charismatic Churches, the Council of Indigenous Churches and Aglow.
But some in the Christian fraternity have expressed misgivings about the timing of the offer and the trip which might clash with Easter festivities and church programmes. They also argue that in the wake of the unending erratic power supply, water rationing, shortages of gas, and imminent increment in tariffs among other socio-economic issues confronting the country, the money can be better used in solving some of these teething problems.
The Thursday, March 14, 2013 edition of the Daily Guide Newspaper carried a report the government is sponsoring some 200 Pastors affiliated to the ruling NDC for a pilgrimage to Jerusalem, Israel at the cost of 2million dollars.
However, Elvis AfriyieAnkrah, the Youth and Sports Minister, discounted the report describing the claims as "ridiculous" and "misleading" intended to "cause mischief, ridicule and public disaffection for the government".President Mahama told the clergy at a meeting at the Flagstaff this afternoon that 'government is playing only a facilitator role".'This is not financed by government, it is private sector organisations that say 'we will be able to sponsor this', and so government is playing only a facilitative role," he said. Credit-peacefmonline