We Need Answers On NDC's Excessive Spending—Minority Demands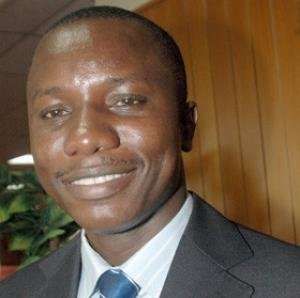 Member of Parliament for the Bimbila Constituency and Deputy Minority leader, Dominic Nitiwul
The Minority in Parliament says it will participate in today's budget presentation to demand explanations on how government spent over eight billion cedis in excess of last year's budget.
The minority had boycotted all Parliamentary activities involving the President and his appointees as their party challenges his legitimacy.
Deputy Minority leader Dominic Nitiwul in an interview with XYZ News said even though the party suspect's government spent the money on its election campaigns it will wait for the Finance Minister to explain the excess expenditure.
"All the land cruisers that were being dished out to opinion people, where did the money come from?.
"All the i10s, bikes, sewing machines we all saw it...but I am not going to accuse anybody yet we are saying lets give government the opportunity to come and explain to us...and see how the loopholes match" Hon. Nitiwul said.
Mr. Nitiwul said the NPP is also interested in what government will do to solve the energy crisis and generate more revenue.