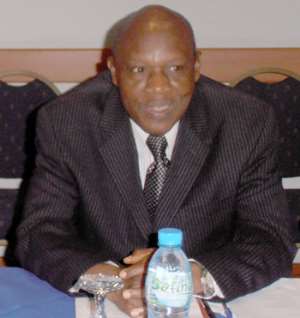 The National Democratic Congress (NDC) has denied claims of contributing to supposed irregularities during the 2012 elections hence it is asking the Supreme Court to dismiss the NPP's petition at the court.
In a response to the amended petition by the New Patriotic Party (NPP) presidential candidate and two others, the NDC is accusing the petitioners of attempts to deny certain Ghanaians of their constitutional right of voting without any justification.
Speaking to Citi News, a member of the NDC legal team, lawyer Abraham Amaliba said the voting processes could not have supported any form of irregularities.
"The machine is broken and if that machine is not replaced as the EC said, should the person who has represented himself be denied the right to vote?" he stated.
Mr. Amaliba further stated, "We are saying you can't take away that person's vote because it is his right to choose the person to rule this country so as a party; we have not seen any irregularities and think that those who voted were properly represented."
"Against the argument by the NPP, we are saying apart from the biometric verification, the law also allows facial verification so once you are identified, you are allowed to vote. That is our argument," he added.