Public health is inherently a global challenge - study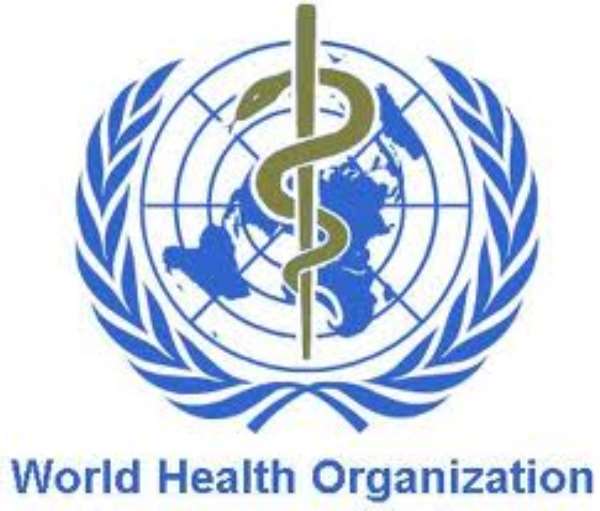 World Health Organisation (WHO)
Accra, Feb. 8, GNA - A joint study by the World Health Organization (WHO), World Trade Organization (WTO) and the World Intellectual Property Organization (WIPO) says public health is inherently a global challenge and thus assumes high priority for international cooperation.
The WHO is the directing and coordinating authority for health, but the interaction between health issues and other policy domains - human rights, development policy, intellectual property and international trade - creates a strong rationale for cooperation and coordination between the WHO and other international organizations such as the WIPO and the WTO.
The study titled: "Promoting Access to Medical Technologies and Innovation," which was made available to the Ghana News Agency examines the interplay between public health, trade and intellectual property, and how these policy domains affect medical innovation and access to medical technologies.
This study has emerged from an ongoing programme of trilateral cooperation between these agencies.
It responds to an increasing demand, particularly in developing countries, for strengthened capacity for informed policy-making in areas of intersection between health, trade and intellectual property, focusing on access to and innovation of medicines and other medical technologies.
The study is set in an evolving health policy context: notably, from an initial focus, a decade ago, on access to medicines for infectious epidemics, debate has broadened to consider innovation policy and a wider range of diseases and medical technologies.
It said policymakers increasingly needed to understand the complex interplay between different disciplines, at a time when stronger analytical tools and improved data opened up new possibilities for this work.
The study said an integrated approach can reinforce a dynamic, positive interplay between the measures that promote innovation and those that ensure access to vital medical technologies.
While addressing the broader issue of innovation and access to the whole range of medical technologies, the study focuses mainly on the area of medicines for which most practical experience and data are available.
It said medical technologies — medicines, vaccines and medical devices - are essential for public health.
The study said access to essential medicines and the lack of research to address neglected diseases had been a major concern for many years.
It said more recently, the focus of health policy debate had broadened to consider how to promote innovation and how to ensure equitable access to all vital medical technologies.
It said today's health policyâ€'makers need a clear understanding both of the innovation processes that lead to new technologies and of the ways in which these technologies are disseminated in health systems.
The study captures a broad range of experience and data in dealing with the interplay between intellectual property, trade rules and the dynamics of access to, and innovation in, medical technologies.
It is intended to inform ongoing technical cooperation activities undertaken by the three organizations and to support policy discussions.
Based on many years of field experience in technical cooperation, the study has been prepared to serve the needs of policyâ€'makers who seek a comprehensive presentation of the full range of issues, as well as lawmakers, government officials, delegates to international organizations, nonâ€'governmental organizations and researchers.
GNA