NDC communication group congratulates Bede Ziedeng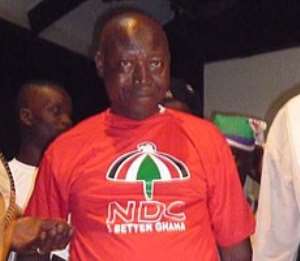 Bede Ziedeng
A group affiliated to the National Democratic Congress(NDC)Upper West Communication group has pat president John Dramani Mahama on the back for nominating Bede Ziedeng as minister designate for Upper West region.
According to the NDC group, the nomination of Bede Ziedeng is not only an honor done him as an individual but to he entire Upper West Region and the NDC party as a whole.
This was contained in a statement released to the press in Wa on Wednesday.
The statement urged party executives, the youth, traditional rulers, the clergy and the general public to cooperate with him if approved by Parliament.
It is their hope and prayer that the minister designate will live up to expectation so as to win the support of the teeming youth, party faithful and the entire region to help the president vigorously advance the better Ghana Agenda promised the people.
However, they admonished Mr. Ziedeng to eschew tendencies that will lead to disaffection among the people.
They pledged their unflinching support and expect him to be fair in the discharge of his duties.
The group also congratulated all nominees especially those who hail from the Upper West Region.
It is their firm belief that he will not let the president down.
They urged president Mahama to further dig deep in the Upper West Region and make use of the abundant human resources that the region has been blessed with.