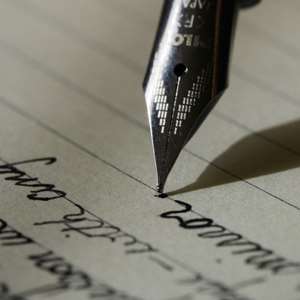 A consultation, to draft a policy to correct the trend of declining sex ratio for the Indian state of Uttar Pradesh was organized by ActionAid and Saajhi Duniya. UP has a dismal sex ratio of 908 and a child sex ratio of 899, which is even worse than the corresponding national average of 940 and 914 respectively. "In UP the child sex ratio is continuously declining. There is a 17 point fall in the child sex ratio in the decade 2001-2011," said Professor (Dr) Roop Rekha Verma from Saajhi Duniya, who is also the former Vice Chancellor of Lucknow University. The main driver is undoubtedly deeply entrenched gender-based inequalities, and obvious culprit seem to be the healthcare personnel who perform sex selective abortions, in gross violation of the Pre conception and Pre Natal Diagnostic Techniques (Prohibition of Sex selection) Act (PCPNDT Act), and yet remain scot-free.

A study conducted by Vatsalya in 2008-2009 in UP found gross negligence in implementation of the PCPNDT Act throughout the state. It revealed that of the 3647 genetic ultrasound clinics in the state less than 500 centres sent complete annual reports to the district appropriate authorities. Despite rampant flouting of the law, as of 2009, only 2 centres had their registration cancelled.
IMPLEMENT EXISTING LAWS IN LETTER AND SPIRIT
The consultation brought together several like-minded civil society members, who suggested well intentioned solutions to the problem of existing countrywide gender disparity and the desire for begetting a son and aborting a daughter. It was stressed over and over again that the PCPNDT Act be made more stringent and implemented strictly. Perhaps it would be more worthwhile to discuss this serious lapse with the law enforcers as to why hardly any convictions have taken place even when so many sex selective abortions are being performed with impunity in rural as well as urban areas. "UP has zero conviction rates for violating PCPNDT Act" said Professor (Dr) Roop Rekha Verma to Citizen News Service - CNS. Making the school/ college syllabi more gender sensitive; doing away with gender biased advertisements (which make a girl look less assertive and more vulnerable; reinforce stereotypes related to 'gender roles' for girls and boys); sending out positive messages about begetting a girl child; removing commonly used discriminatory and biased vocabulary/phrases which treat her like an object to be given away in charity or to be thrown out of her home; giving equal property rights to daughters—were some of the suggestions that came forth.
POLITICS OF ECONOMICS
But the malaise is more deep rooted. The real perpetrator of these crimes is a patriarchal system deeply entrenched with its own politics of economics which prefers a son over a daughter, and which, assisted by some unethical, profit driven medical practitioners and a lax legal system, deprives girls of their right to be born to a life of safety, dignity and respect. Our patriarchal society believes in complete subjugation of the female by the male through laws formulated by the males in the garb of cultural and traditional values. As the breadwinner and owner of financial assets, he has conferred upon himself the right to demand absolute subservience from the woman, without giving anything in return. A woman has to be beautiful, forgiving, caring, loving, selfless and egoless…the list is endless. And yet she is a curse for the family, especially if she does not give birth to a male child. A son is deemed to be an asset as he brings financial stability through his earnings (and through the dowry he brings in marriage) and also takes care of the parents in their old age; whereas a daughter is viewed as a liability as she takes away part of the family fortunes in the form of dowry.
END DOWRY
If this giving and taking of dowry stops then the financial imbalance would stand corrected. Instead, if parents invest equally in the upbringing and education of their children—whether son or daughter--so that both become responsible earning members of the family (which is increasingly happening), and also give them equal property rights, and if the state chips in, to provide a decent level of social security to its senior citizens, then the fetish for a son solely for economic gains is likely to disappear and straighten this balance of power which, as of now, favours the males. Both girls and boys are beautiful creations of nature and we have no moral right in denigrating anyone of them at the cost of another.
CELEBRATING BIRTH OF A HEALTHY BABY
It would make just so much more sense for parents to celebrate the birth of a healthy baby rather than rejoice the birth of a boy and condole that of a girl. A responsible medical fraternity, an accountable administration, well-meaning and properly implemented laws, and supportive families have to help them nurture values of integrity, equality and compassion in their progeny, irrespective of their sex. Both men and women will have to be sensitized to bring about a change in the existing mind set where girls are extolled for the so called feminine virtues of meekness, tolerance, sacrifice; and boys are lauded for their masculine toughness. These virtues will have to become unisex and inculcated in both.
ADDRESSING GENDER STEREOTYPES
Unless the deep rooted hostility towards the female gender, which is ingrained in the male psyche since early childhood, is addressed, the girl child will continue to be killed in the womb or (if she manages to survive) subjected to the ignominy of being born a woman-- to be violated and humiliated, physically and emotionally. The change has to come from within each of us. Let us not kill her for the sin of having the XX chromosome, which incidentally she always gets from her father.
Can all of us make a New Year resolution to end the gender disparities that exist in our own families? The ripple effect of these small beginnings will bring about great positive changes in the entire society.
Shobha Shukla - CNS
December 2012

(The author is the Managing Editor of Citizen News Service - CNS. She is a J2J Fellow of National Press Foundation (NPF) USA. She received her editing training in Singapore, has worked earlier with State Planning Institute, UP and taught physics at India's prestigious Loreto Convent. She also authored a book on childhood TB, co-authored a book (translated in three languages) "Voices from the field on childhood pneumonia", reports on Hepatitis C and HIV treatment access issues, and MDR-TB roll-out. Email: [email protected], website: http://www.citizen-news.org)