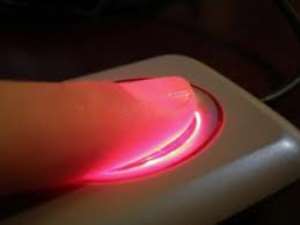 Accra , Sep 14, GNA - Mr. Kofi Obeng, a polling agent at the just ended exhibition of the biometric voter registration, has lauded the elderly for exhibiting devotion to the exercise.
"I think it had to do with publicity. The aged are by their radio and television sets all the time. The younger ones go off to work and may have missed the media announcements on the exercise."
Speaking to the Ghana News Agency in an interview, Mr. Obeng who was stationed at the Icodex Polling Station within the Adenta constituency, said out of an expected number of 2738 registered voters, 1,183 turned up to verify their names and photographs.
"I think we should have one more round of the exhibition of the register for verification purposes. I believe publicity concerning the exercise was poor. Most of those who did not turn up for the verification exercise say they did not know about the exercise."
Mr. Obeng was of the view that an extension of the voter registration exhibition would be most appropriate.
"It would ensure that many more people are able to cross check their names and photographs."
The ten-day exhibition of the biometric voters registration, ended on September 10th, 2012.
The exercise which took place in 23,000 polling stations across the country, was expected to draw an estimated number of 13,000,000 voters to verify their names and photographs in the voters register.
GNA