Andrew Okaikoi mobbed as he begins door-to-door campaign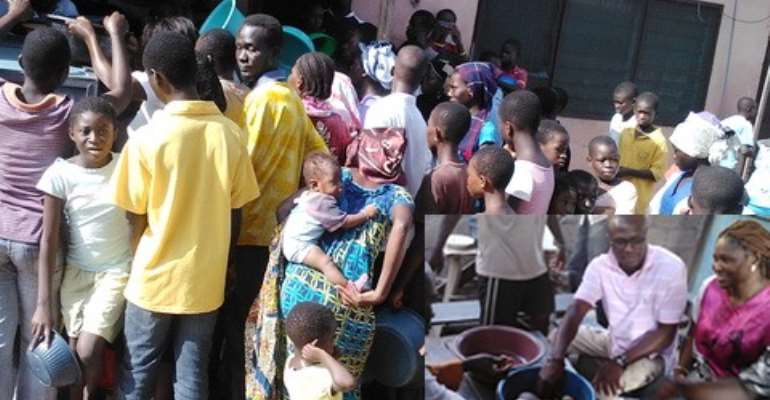 In his bid to wrest the OkaiKoi North Constituency seat from the opposition New Patriotic Party, the NDC parliamentary candidate, Mr. Andrew Okaikoi has begun a series of door-to-door and ward campaign in the constituency.
Apart from visiting the electorate of his constituency one on one, Mr. OKai-koi has also been visiting the various opinion leaders and groups within the constituency to preach the government's Better Ghana' agenda and also state his vision and plans for the constituency.
At a famous 'waakye' joint at Nii Boi Town on Saturday, Mr. Okai Koi who was mobbed by enthusiastic youth dinned with them and advised them against involving themselves in electoral violence.
Mr. Okaikoi promised to pursue a discipline and issue oriented campaign, devoid of insults and personal attacks.
"What this campaign is about is to tell you what this government is doing and what I will do for the constituency when I win…We will not attack anyone because the challenges that confront our constituency is enormous and need to be tackled by all under the leadership of a visionary MP, which unfortunately is lacking in this constituency, but fortunately with your support I am ready to provide. This is a big constituency and we need people with big brains, big ideas for total development and not just the 'ampe' that we hear. It is not enough to just play soccer. We can do much better."
The constituents who were very receptive decried the underdevelopment in the constituency and declared their unflinching support for Mr. Okaikoi.
Knowing his background and his achievements in life, the electorate maintained that they have longed for a result-oriented person like him to represent them in parliament.