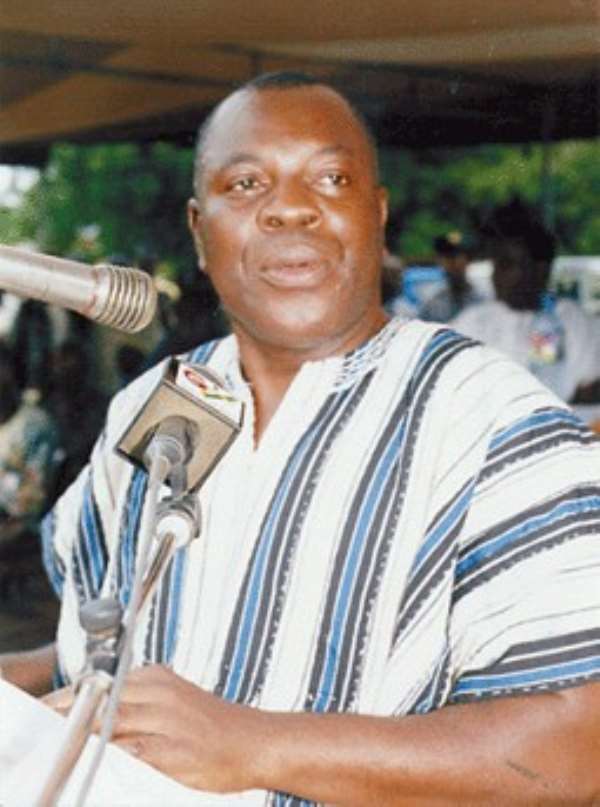 Ho, Aug. 11, GNA - Mr. Kwasi Owusu-Yeboa, Volta Regional Minister on Monday called on citizens of the region living abroad to aggressively woo investors to the area for its rapid socio-economic growth. Mr Owusu-Yeboa was addressing a six-member delegation from the First Presbyterian Church (FPC) of Stanford in the United States of America during a courtesy call on him at Ho.
The visit, which was at the instance of Peki Union, was aimed at exploring avenues of forging mutual development and religious partnership with the people of the Volta Region.
He said citizens must be aggressive in attracting investors since the development of the area was solely in the hands of its citizenry. "Citizens sojourning abroad should be the main agents of development in their areas. The time has come to hold the bull by the horn".
The Regional Minister appealed to the citizens abroad, particularly the Council of Ewe Association in North America (CEANA) to sell the contents of the Regional Business Advisory Council's reports on the region's potentials to investors to speed up development goals.
Mr Owusu-Yeboa reiterated government's commitment to providing a congenial atmosphere towards a mutually beneficial partnership with investors and urged citizens to collaborate with foreign partners. He said the Regional Co-ordinating Council was sourcing for funds to help turn around the declining trends of education in the region and urged partners to explore such ventures.
Mr Owusu-Yeboa said government would continue to enhance the existing cordiality between the Church and State towards fulfilling the material and spiritual growth of all.
He commended the Church in its efforts at nation building, particularly in the educational and health sectors, agriculture and poverty reduction.