The President Cannot Police Our Lives And Resources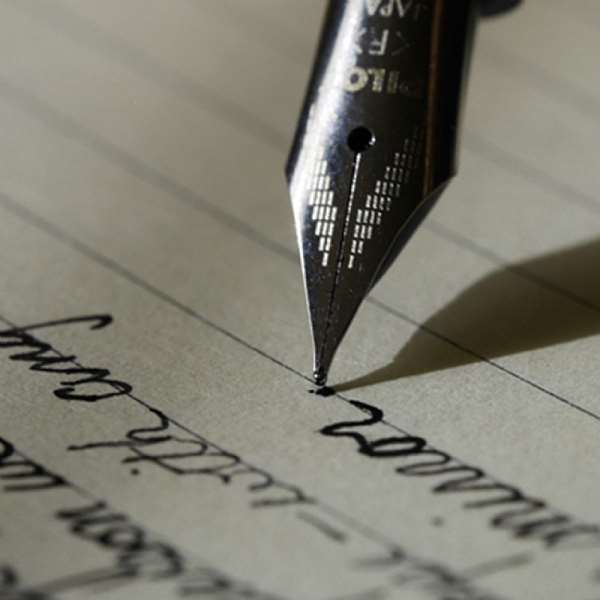 President John Evans Atta Mills
Article 58 (3) of the 1992 Fourth Republican Constitution states 'Subject to the provisions of this Constitution, the functions conferred on the President by clause (1) of this article may be exercised by him directly or through officers subordinate to him'. Clause 4 goes further to state 'Except otherwise provided in this Constitution or by a law not inconsistent with this Constitution, all executive acts of Government shall be expressed to be taken in the name of the President'. 
The above sums up the powers the Constitution entrusts in the hands of whoever is elected by the people of Ghana as the president. The Inspector General of Police is a public officer in charge of policing in this country and is a subordinate to the president. His actions and inactions are deemed to be those of the president's. That is why in some jurisdictions, ministers resign their positions when public servants or officers misconduct themselves in a manner inimical to the general good of the society. The minister resigns because he is appointed to a position to oversee a particular area of government on behalf of the president, and that his failure constitutes the failure of the president.
 When I heard President John Evans Atta Mills say in the Central region that he is not a policeman to effect the arrest of wrongdoers in society, I clinched and felt betrayed as a Fanti guy by a Fanti intellectual. He went on to state that he did not prosecute people in court. I think the president has very little knowledge or understanding or appreciation of the Constitution and what it says. Yes, I know some people are going to insult me by saying 'how can a drop out journalist be more knowledgeable of the Constitution than a lawyer? That is where many of such thoughts would have it wrong. 
Article 88 (1) says that 'There shall be an Attorney-General of Ghana who shall be a Minister of State and the principal legal adviser to the Government.' Clause 2 goes further to say that 'The Attorney-General shall discharge such duties of a legal nature as may be referred or assigned to him by the President, or imposed by this Constitution or any other law'. Indeed, clauses 3, 4 and 5 further strengthen the hands of Attorney-General in the prescribed functions. The Attorney General is appointed by the President and is a subordinate officer as stated in article 58 (3) above. 
For the president to tell this nation that he is neither a policeman to arrest wrongdoers nor a prosecutor to prosecute criminals is a gross display of lack of knowledge of the Constitution and also the lack of appreciation of the powers conferred on him to ensure the safety and security of this nation.  The other amazing issue which beats my imagination in as far as the recent utterances of the president are concerned is the blatant contradictions and the hypocrisy in his statements over the years.
 Egya Atta has recently been telling his august visitors from far and near that he will ensure peaceful elections come December 2012. Since he is not the Electoral Commissioner and a policeman, how is he going to ensure peaceful elections? In the run up to the 2008 general elections, Egya Atta had promised this nation that when voted into office as the president, armed robbery was going to be a thing of the past. At the time when he was making those promises, was he a policeman? In fact, he promised to deal with the sanitation problem in the country within 100 days. Was he talking as a 'tankacel' man or an officer of Zoomlion? He promised arresting the killers of Ya Na and prosecuting them. Was he a policeman, and has he been able to do that? He also promised to arrest the killers of Lokko Frimpong and bring them to book. Was he a policeman and has he been able to fulfil that promise? It is this attitude of 'I am not a policeman' which has culminated in the payments of huge sums of money to individuals like Alfred Agbesi Woyome, who has confessed to having had no contract with the Republic of Ghana . It is this same I am not a prosecutor which is making it difficult for the Attorney-General's office to prosecute the matter.  
Egya Atta is not a policeman so when his government pays millions of Euros to Waterville when we do not owe them that much, he is incapable of arresting them. CP can get away with millions of Euros and tax evasions of that magnitude without Parliamentary approval while the country goes aborrowing in sorrows; Egya Atta does not care because he is not a policeman and a prosecutor. 
When Egya Atta was blaming President Kufuor for the death of the Ya Na, was Kufuor a policeman?  When someone was arrested, put before the court and was set free by the court for lack of evidence, was Kufuor the prosecutor? Yet the hypocrite Egya Atta and his bunch of megalomaniacs of little substance, shouted above their voices blaming Kufuor for not showing commitment to finding and punishing the criminals who murdered the revered King. When the brutalities by the goons of the NDC began, Egya Atta saw nothing, heard nothing and said nothing. When a woman was beaten at Odododiodioo by paid machomen of the NDC, the President did not say anything because he is not a policeman. The police did not also bother to arrest those who engaged in those dastardly acts. A God fearing man indeed. 
Egya Atta did not also hear the Tafo Pankrono incidence where paid hooligans of the NDC went round confiscating and destroying registration equipment because the area is one of the strongholds of the opposition New Patriotic Party (NPP).  The policeman who was in charge of the area made efforts to arrest the hooligans and instill sanity and discipline in the exercise. Rose Atinga the Bio, the expert in fire outbreaks, rubbished her officer publicly and gave more ammunition to the NDC to continue with their barbaric conduct. 
DCOP Patrick Timbilla may do well, but I disagree with him when in 'settling' the problem at Odododiodioo, he set aside the crimes committed by the cudgel-wielding agents of Nii Lantey Vanderpuje, warning that if it happened again he would deal with it. All he was saying was that even if someone had been killed, that culprit would have been forgiven until he murdered again. What kind of society are we in? And when Kennedy Agyapong, out of anger and frustration made those unguarded and ethnically inflammable statement, he became an easy prey for the hounds to devour. 
I totally disagree with Ken, but even if he is hanged, he would have sacrificed his blood to save this country from a potential danger which would have engulfed all of us on instalment basis. The reason being that the world is watching if some people like Nii Lantey Vanderpuje would proudly say on TV and radio that they would resist with their blood to disallow people they perceived as foreigners in Ga land from registering in Odododiodioo and get away with it. Those of us who know Nii Lantey Vanderpuje do not take him seriously as he is not worthy to be in Parliament. However, if the people of Odododiodoo believe that he is the best person for them, so be it. Nii Lantey was a member of the Media X1 which used to play each Saturday at the now Azuma Nelson Sports Stadium, with the likes of Kweku Baako, Ben Ephson, Kabral Blay Amihere and a lot more. Because of his undisciplined nature, he never ended any single match. He is so temperamental and undisciplined that every one of us knew he was not going to end any single match. That is the character who wants to make laws for us. He was a good footballer though.  
We will be watching if the police will look on unconcerned when the likes of the former Ashanti Regional Minister, Opoku Manu, order NDC supporters to beat up NPP supporters and still move freely in this country. An NPP man was killed in Asunafo South in the Brong Ahafo region in 2009. The suspect ran from justice. He was later found at the residence of the Deputy Minister for the Brong Ahafo region. What has happened to that suspect? Ken Agyapong's blood will cleanse this nation of the impunity in our society and body politics. Ghana would be like Kenya, said Egya Atta, and the police did nothing about it. How different is it from Ken Agyapong's unfortunate statement? Those who preached jihad are ministers of state. The police know them.    
Kufuor was accused by the spokespersons of Egya Atta of selling the gold bars in our reserves. That was not inciting enough. The current Eastern Regional Minister, Victor Smith, said Kufuor had engaged in a dubious oil deal to the tune of US5bn which had gone awry, and that the tax payers' monies were going to be used to pay. That was not treasonable. I am not on the side of Ken for that irresponsible statement, but this is a reminder to all of us as politicians that we should be careful what we say.  
While I commiserate with Ken, I am also of the belief that the police service is part of the problem on our hands today. Those at the top of the police service who encourage the impunity in our society for political favours should know that should the worst happen to us, no amount of security can make them secure. Hiiiiiiiii, ao, ao ao, my motherland Ghana is being decimated by an incompetent Associate Law professor. Five shots of mahogany bitters will do for me for now.       
[email protected]yahoo.com mailto:[email protected]